INTERESTED?
The Twin Factories
Freehold
Semi-detached factories
Total of 40 units
2 lot sizes: 70' x 150' and 70' x 160'
6,000 sq ft and 6,450 sq ft
From RM 3.04mil | RM 508 sq ft
INTRODUCTION
Elmina Business Park's first phase of semi-detached factories
Proposed staff
residences
Business
Support centre
Central Park with
Sport facilities
Proposed
recreational park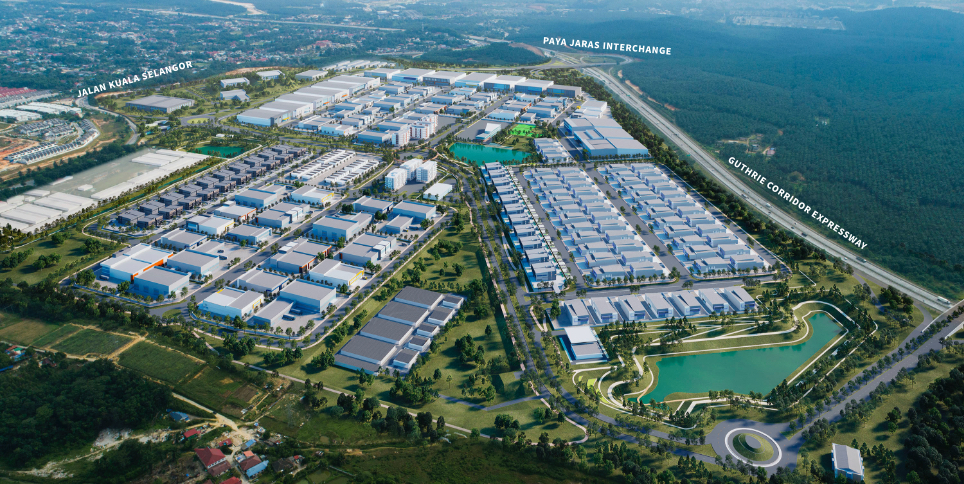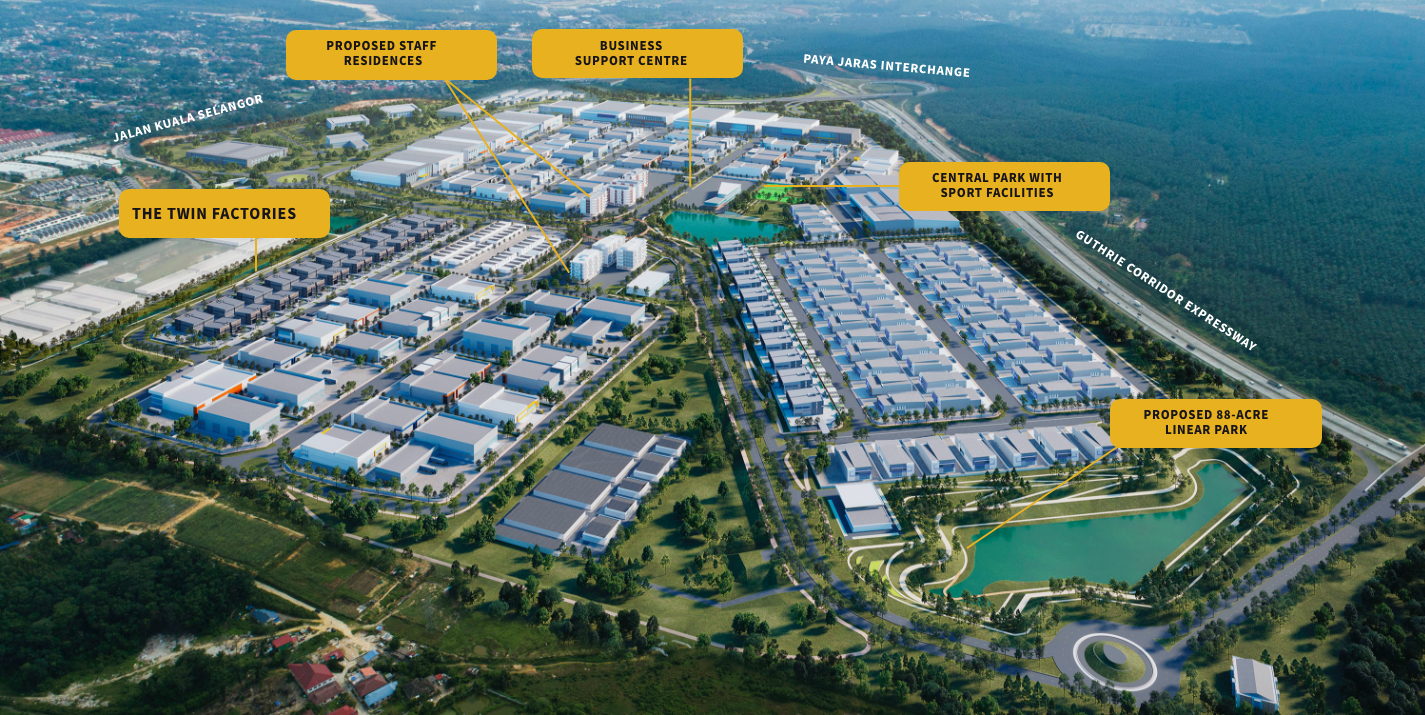 Comprising only 40 units, The Twin Factories is centrally located within Elmina Business Park, with easy access to the existing Paya Jaras interchange on Guthrie Expressway, as well as the future Elmina Business Park interchange further north. It is also strategically located opposite the proposed commercial centre and within close proximity to facilities such as staff residences and Business Support Centre.
VIEW BROCHURE
VIEW TOWNSHIP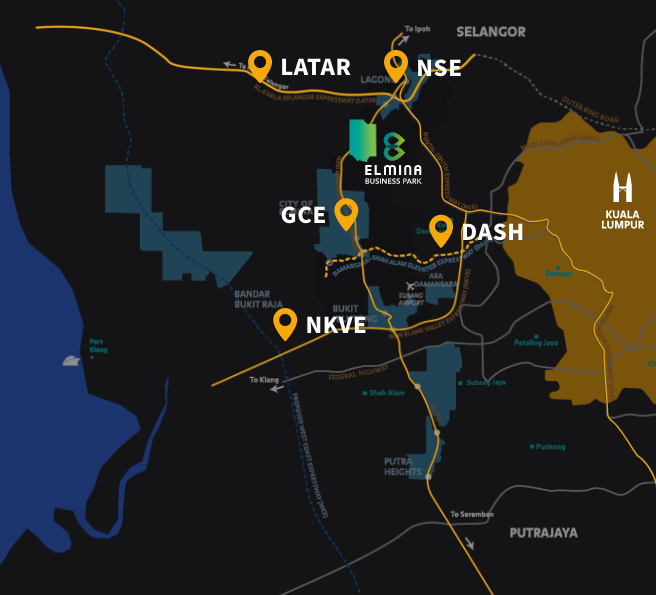 19KM
from Subang Airport
32KM
from KLCC
40KM
from Port Klang
60KM
from KLIA & KLIA2
An elegant façade for
your business
The elegant façade featuring fair faced bricks and modern clean lines exudes a contemporary brand image for your business.
The Twin Factories are available in 2 different lot sizes - 70' x 150' and 70' x 160'. Both layouts come with a reception hall, double volume office space and a large, unobstructed interior, ideal for logistics, warehousing or production facility of various SMEs.
Wide roads and ample
parking spaces
Designed for efficient transportation, we provide 100 ft wide road reserve to ensure efficiency for heavy vehicles and hassle-free logistics for your business.
You will also have designated parking spaces for trucks and passenger vehicles inside and outside your premise.
THE TWIN FACTORIES FEATURES
A Flexible Space to
Grow Your Business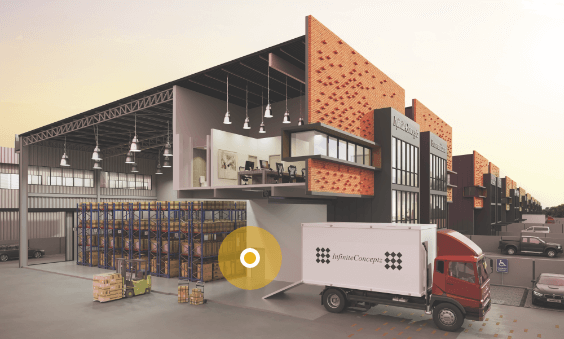 Front loading with roller shutter
Providing front-loading with a motorized roller shutter for the convenience of loading and unloading goods.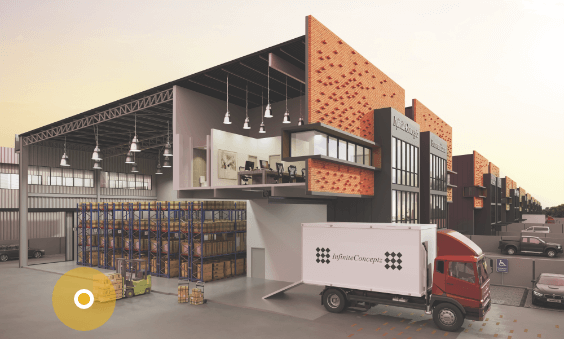 10kN/m2 floor loading
Installation of reinforced concrete roads that can conveniently hold up to 10kN/m2 of floor loading.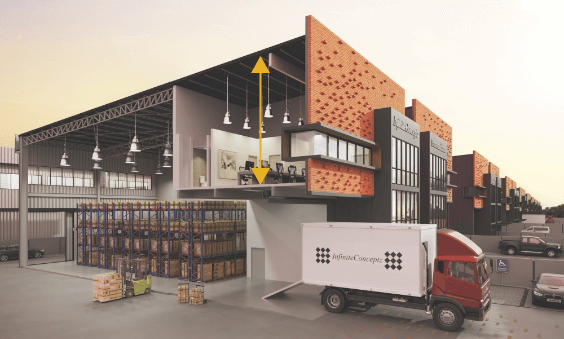 Double volume office ceiling height
Providing your businesses with more flexibility for space planning with our spacious double volume office ceiling heights.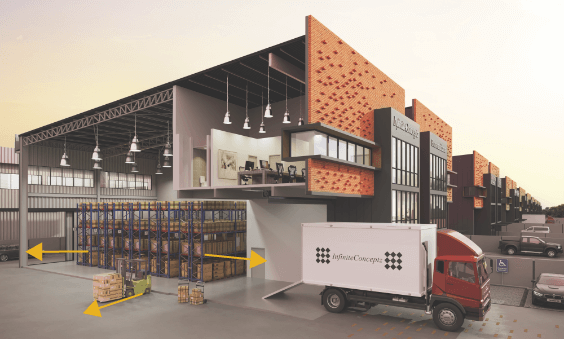 3-way opening for easy circulation of goods
3-way opening with sliding steel doors at the side and rear of the warehouse to facilitate the circulation of your assets and equipment.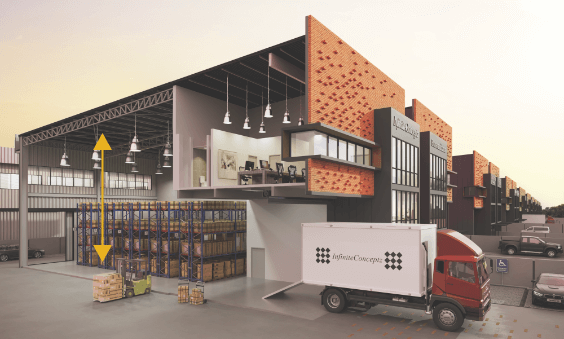 9m clear warehouse height
A minimum of 9m clear warehouse height to maximize space utilisation.
City of Elmina
sales gallery
Monday - Sunday: 9:30 AM - 6:30 PM
Tel: +603-7831 2253
| Hotline: 1-800-88-1118
Google Map
Waze