Launch of AZIRA at Bandar Bukit Raja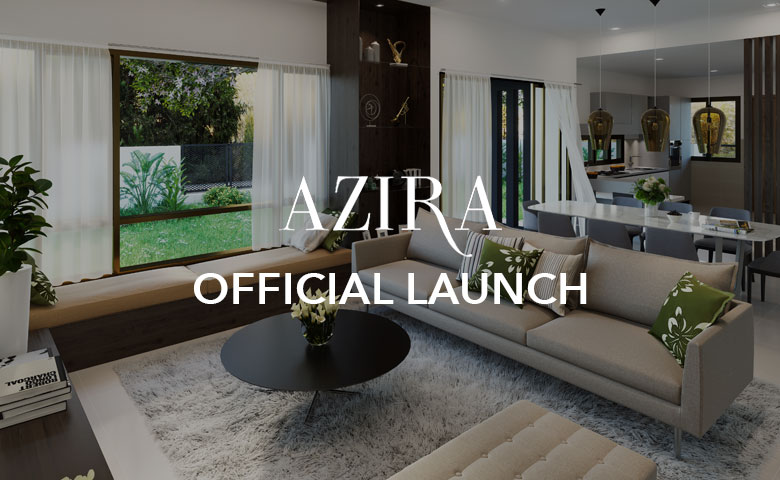 Sime Darby Property presents AZIRA, our newest 20" x 75" freehold Double-storey Link Homes in the award-winning township of Bandar Bukit Raja. Azira homes are situated in close proximity to a 125-acre town park where living in nature's embrace becomes an enjoyable lifestyle.

Date: 20th January 2018
Time: 10:00 AM – 5:00 PM
Venue: Bandar Bukit Raja Sales Gallery
*Food and Beverages will be provided

AZIRA key features
• Enhancement of living spaces by utilization of views towards green area (for corner and end unit) and views towards main street (for intermediate units).
• Family Area enhanced with natural lighting and jacked roof ventilation from high windows.
• Guest Room with attached bathroom that can accommodate wheelchair user.
• Promotes cross ventilation on ground floor for good thermal comfort.
• All bedrooms and bathrooms are located at external walls to allow for maximum ventilation, hoping to reduce electricity consumption and avoid 'Wet Malaysian Bathrooms'.
• Basic home alarm system is also provided.
• Bumiputra discount of 7% applies.
• Booking fee is RM 10,000.

Come and join us for the AZIRA Launch to find out how YOU can own one of the most well-designed and strategically located housing areas in Bandar Bukit Raja! Only 111 units available.
Find out more at AZIRA, Bandar Bukit Raja.