I'M INTERESTED
INTRODUCTION
Lokasi strategik di persekitaran Alam Semulajadi
Bandar Bukit Raja merupakan perbandaran yang serba lengkap yang menawarkan kehidupan yang selesa untuk anda sekeluarga. Alami gaya hidup berkualiti dan ketenangan minda dalam persekitaran lanskap yang menghijau.
Perbandaran matang ini juga berdekatan dengan pelbagai prasarana moden di mana setiap keperluan anda ada di sini.

Dibangunkan oleh pemajubertaraf antarabangsa

Taman rekreasi terbesar di Klang, seluas 125 ekar

Dihubungkan dengan rangkaian lebuhraya utama (NKVE, Lebuhraya Persekutuan, SHAPADU dan WCE)

Hab komersial dan perindustrian yang menyediakan kerperluan harian dan peluang perkerjann
KEISTIMEWAAN INANG
Kediaman Dengan Rekabentuk Innovatif
Kediaman dengan reka bentuk inovatif
Inang merupakan projek Rumah Selangorku yang terbaharu di Bandar Bukit Raja. Ia merupakan rumah bandar yang direkabentuk dengan konsep ruang dalaman terbuka serta anjung kereta seperti sebuah rumah teres. Taman berlanskap di tengah pembangunan turut menjadi kawasan rekreasi yang selamat bagi golongan belia dan kanak-kanak.
Susun atur pelan lantai yang fleksibel
Direkabentuk degan pelan lantai terbuka dan fleksibel untuk memudahkan anda merancang hiasan dalaman rumah anda

Orientasi utara-selatan dapat mengurangkan
pancaran matahari dan memberikan
pengudaraan semula jadi

Komuniti berpagar

Pondok pengawal

Taman rekreasi

Pusat Komuniti untuk
memupuk semangat
kejiranan

Anjung kereta di depan
kediaman masing-masing
Floor plan and layout
Check out 2 design types you can choose from.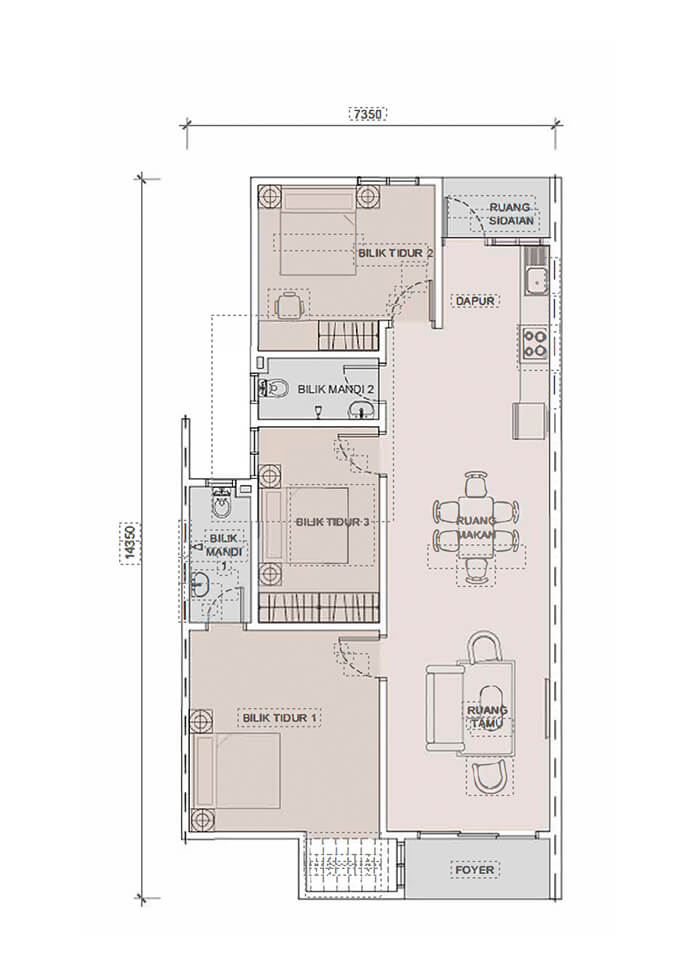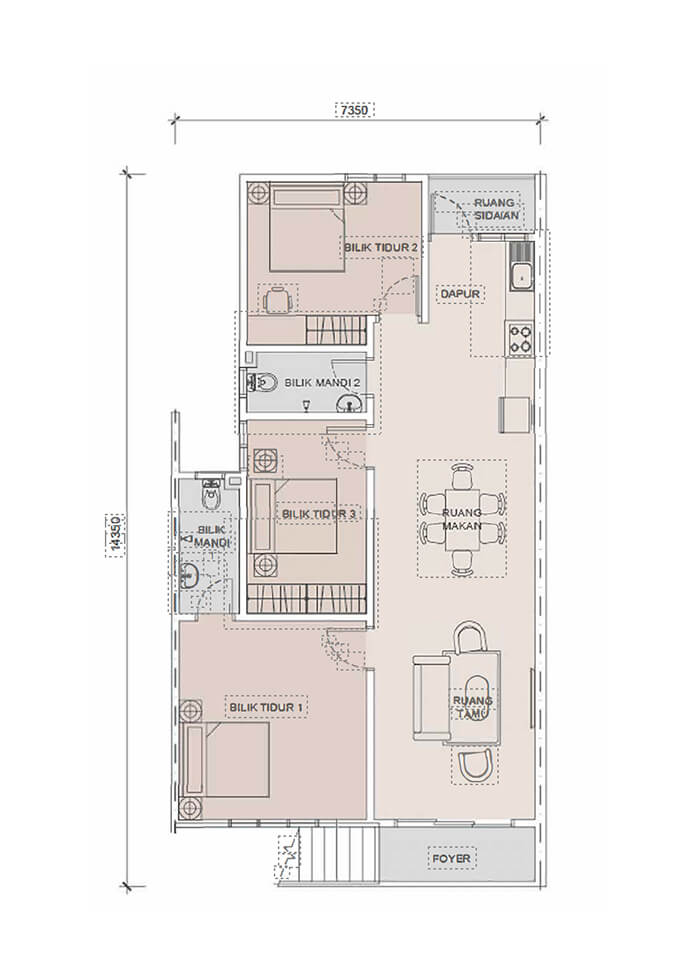 What's the price?
Calculate the required amount to own this property.
Starting Price
Monthly Repayment
Bandar Bukit Raja Sales Gallery
Sime Darby Property at Bandar Bukit Raja
Jalan Gamelan 1E, Bandar Bukit Raja, 41200 Klang, Selangor
Monday - Sunday: 9:30 AM - 6:30 PM
Tel: +603-3361 7288 | Contact Center: 1-800-88-1118
Google Maps
Waze