NEVER FAR AWAY
The City of Elmina embodies wellness. Embrace the art of living well in the most significant development in Selangor Vision City, a township that is the catalyst for growth in the Guthrie Corridor.
Welcome to a life inspired by the Architects of Elmina. Designed by real people to reflect the life you want to live.
Why City of Elmina

ACTIVE & BALANCED LIFESTYLE
Raising the quality of life with gardens & parks, alongside social spaces & a medical & wellness cluster.

CYCLING & RUNNING TRACK
A jogging circuit long enough to run a marathon in & cycle tracks & lanes that offer urban roads & rough terrain.


FOCUSED ON HEALTH
Covers all aspects of life through 8 elements of wellness, from Family Wellness to Occupational Wellness.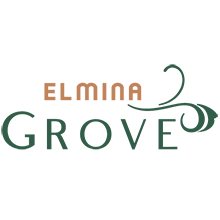 Welcome to Elmina Grove – more than just multigenerational homes; a whole new standard of multigenerational living.
explore
City of Elmina Sales Gallery
Sime Darby Property at City of Elmina
Elmina Pavilion, Persiaran Eserina, Elmina East Sek U16, 40160 Shah Alam, Selangor
Monday - Sunday: 9:30 AM - 6:30 PM
Tel: +603-7831 2253
Hotline: 1-800-88-1118
Google maps
OTHER NEIGHBOURHOODS FOR YOU