KL East Mall sets sight on being the new paragon of retail in KL!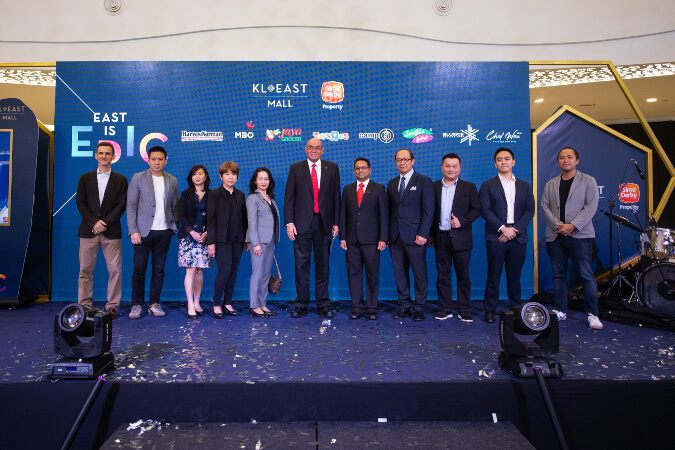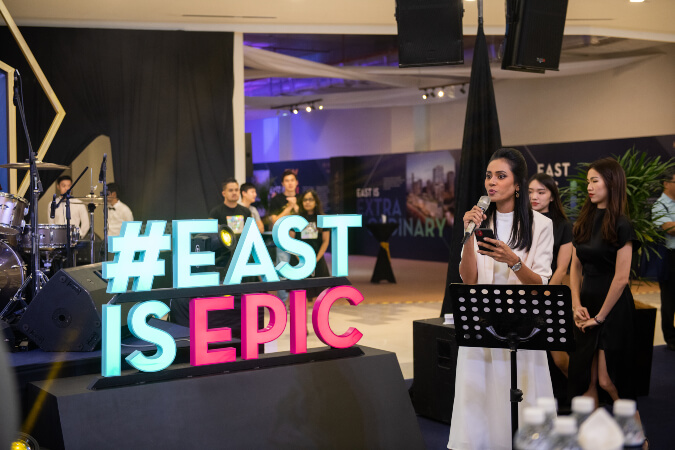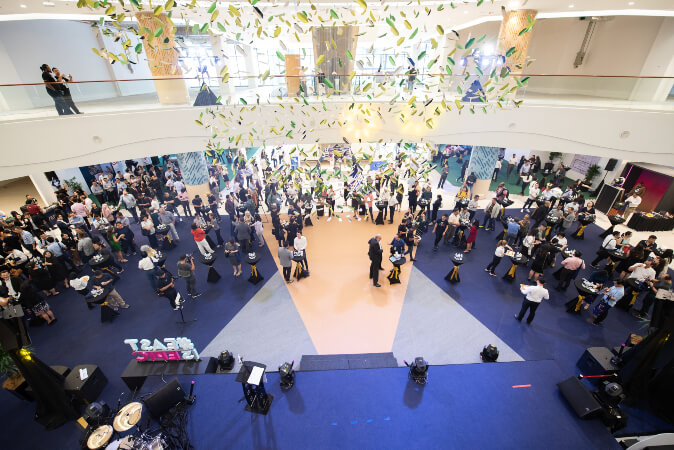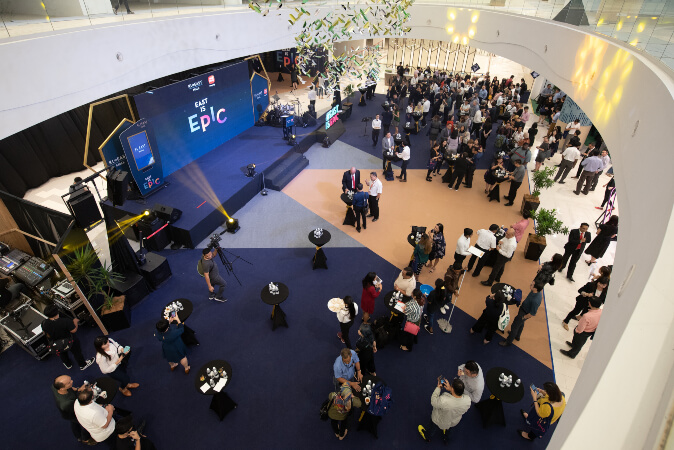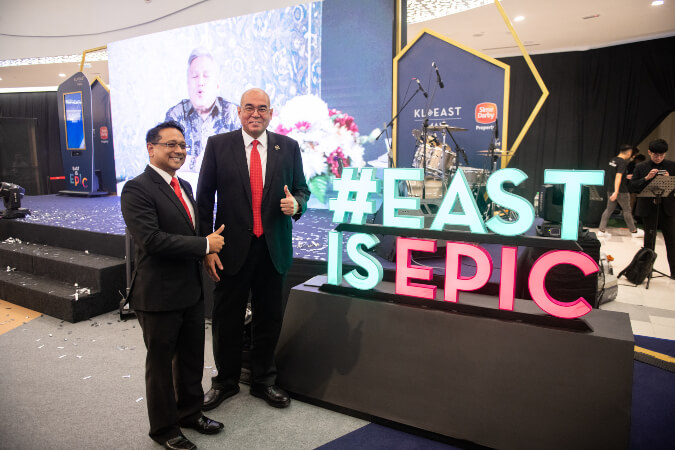 New attraction in town to offer personalised services for an unforgettable shopping, dining and leisure experience
KUALA LUMPUR, 20 November 2019 – KL East Mall has announced the line-up of its key tenants comprising well-known brands such as Jaya Grocer, Camp5, MBO, Blue Ice-Skating Rink, Toys 'R' Us, Harvey Norman, Jungle Gym and Café Chef Wan.
The KL East Mall is a new retail and lifestyle boutique mall located at KL East, a 160-acre integrated development by Sime Darby Property. The mall is the group's first 100 percent-owned retail mall development, with a gross build-up of approximately 1.2 million sq ft and a scheduled official opening in March 2020.
The mall boasts attractive opportunities for various businesses such as fashion, electronics and gadgets as well as home supply stores, as the target market is urbanites from all walks of life. The extensive retail offerings are complemented by a wide selection of F&B slots catered for foodies, walk-in diners and lifestyle-oriented shoppers.
Sime Darby Property Acting Group CEO, Dato' Wan Hashimi Albakri Wan Ahmad Amin Jaffri said that KL East Mall aspires to become the catalyst for Sime Darby Property's KL East development and is positioned as a boutique lifestyle retail mall that will serve the surrounding upmarket neighbourhood of middle to middle-upper income brackets.
"KL East Mall is in an ideal position to enjoy a primary catchment of 1.28 million population with healthy purchasing power, through a total household income of RM29.5 billion per annum. The mall is also well positioned to attract a large student population, as there are various education institutions within its proximity.
"We expect to see more people coming to KL East once developments in the area are fully complete. The growth in population will help transform KL East into a future business and education hub, making KL East Mall perfectly poised to reap the benefits of its thriving population," Wan Hashimi said.
KL East Mall Centre Manager, Dylan Chan said the mall is set to provide urban shoppers with an exceptional experience due to its great location, neighbouring an 83-acre forest reserve that inspires wellness and appreciation for mother nature. The shopping centre's current occupancy rate is also highly encouraging.
"We are proud to announce that to date, KL East Mall has over 75 percent occupancy; and our official opening will be in March 2020. Retailers within the mall were carefully selected to provide visitors with incomparable shopping options. Our forte is on highly personalised services, which will lead to an unforgettable shopping, dining and leisure experience.
"What we want to do is provide a refreshing change for tired minds and souls, a different and unmatched offering compared to other typical urban malls, providing easy access for shoppers", Chan said.
KL East Mall's strategic location gives easy access for shoppers within KL East, neighbouring Melawati and other towns in its vicinity which includes Wangsa Maju, Setiawangsa, Batu Caves, Ampang and Selayang.
The new KL East Mall has a nett lettable area of 384,210 sq ft with 200 retail outlets spread across four retail floors. Setting KL East Mall apart from its competitors is its unique façade, a design inspired by the Klang Gates Quartz Ridge, the longest quartz ridge in the world and a potential UNESCO World Heritage site located not far from the mall.
The mall features a fully integrated layout design, with strategic placements of popular lifestyle attractions that give storefronts maximum exposure. A natural flow across the mall ensures a seamless retail experience for shoppers. The mall provides a carefully planned basement and elevated car parks with 1,300 bays to accommodate drive-in shoppers during peak shopping seasons.
Situated at a focal point of numerous major intersections, KL East Mall is linked by 6 highways such as the Middle Ring Road 2 (MRR2), Damansara-Ulu Klang Expressway (DUKE), Sungai Besi-Ulu Kelang Elevated Expressway (SUKE), Karak Expressway, Ampang-Kuala Lumpur Elevated Highway (AKLEH) and Setiawangsa-Pantai Expressway (SPE). It is also connected to a network of public transportation, including convenient access to the Gombak Transit Terminal.
KL East Mall is located at Jalan Lingkaran Tengah 2, Taman Sri Melati in Kuala Lumpur. For leasing enquiries, drop KL East Mall a message at leasing@kleastmall.com.
Stay updated on Sime Darby Property activities and developments at simedarbyproperty.com, Facebook (facebook.com/SimeDarbyProperty), Instagram (instagram.com/SimeDarbyProperty) and the Sime Darby Property Mobile App (available for download via the App Store and Google Play).
***ENDS***
About Sime Darby Property Berhad
Sime Darby Property is Malaysia's largest property developer in terms of land bank with 20,374 acres of remaining developable land. On the back of a successful 46-year track record of developing sustainable communities, Sime Darby Property has to date built 23 active townships/developments with a global reach that encompasses assets and operations across the Asia Pacific region and the United Kingdom. In the UK, as part of a Malaysian consortium, Sime Darby Property is the developer of the iconic Battersea Power Station project in central London.
Sime Darby Property is a multiple award-winning property group with numerous local and international accolades. It is the first Malaysian property developer to be awarded the International FIABCI Prix d'Excellence Awards twice for its Subang Jaya and UEP Subang Jaya townships. The company bagged its 9th consecutive Gold at the Putra Brand Awards 2018 and its 6th consecutive Top 10 Developers Awards at the BCI Asia 2015. Sime Darby Property has also been recognised as among the top developers in Malaysia in the annual The Edge Top Property Developers Awards, a recognition which the company consistently receives since 2009.
For more information, log on to www.simedarbyproperty.com
MEDIA CONTACT:
Ahmad Shahriman Johari
Head, Corporate Communications
Sime Darby Property Berhad
E-mail: shahriman.johari@simedarbyproperty.com
Mobile: 019 – 333 8320