OVERVIEW
We recognise that our business of developing large-scale townships bears long-term effects that should minimise negative externalities such as environmental degradation and social marginalisation through the creation of socially and economically vibrant communities.
Sime Darby Property Sustainability Disclosure
The Sime Darby Property Sustainability Reports disclose our sustainability performance in accordance with 'Core Level' requirements of the Global Reporting Initiative (GRI) G4 Guidelines. The material sustainability issues have been addressed, either from a baseline perspective or in accordance with measureable terms. Every effort has been made to provide realistic, balanced and accurate disclosure of our sustainability performance.
We welcome feedback, which can be sent to sqm.desk@simedarby.com.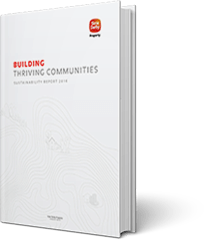 Sustainability Report
2016
Download
Recipient of 'Europa Awards for Sustainability 2017, Best Sustainability Reporting'
and 'Asia Sustainability Reporting Awards 2017, Asia's Best Reporting on the SDG – ' Highly Commended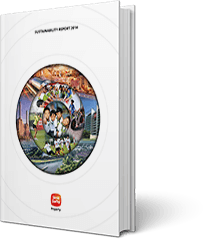 Sustainability Report
2014
Download
Recipient of 'ACCA MaSRA Best First-Time Stand-Alone Sustainability Report 2015'
Malaysian Threatened and Rare Tree Identification
and Landscape Guideline

The publication of Malaysian Threatened and Rare Tree Identification and Landscape Guideline, aims to provide a semi-technical resource which can be used by current and future landscape architectural practitioners. The goals are to improve biological diversity conservation and increase the sectors' knowledge on utilizing the species. It is our vision that through a growth in knowledge and awareness about these species and their potential benefits, that demand of such species will increase in urban landscape design.