Resilient Demand for Sime Darby Property Products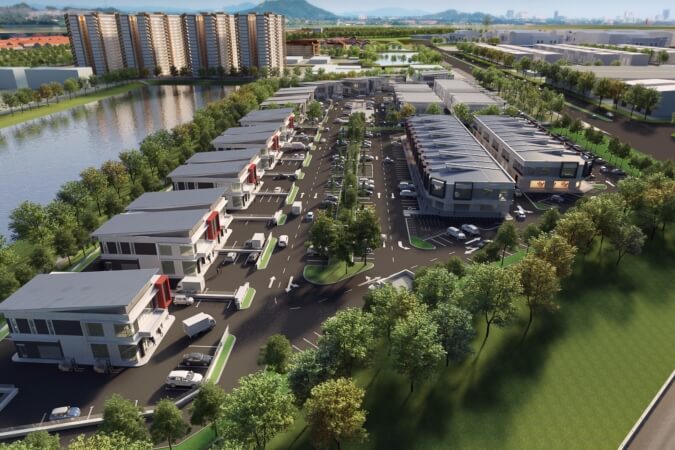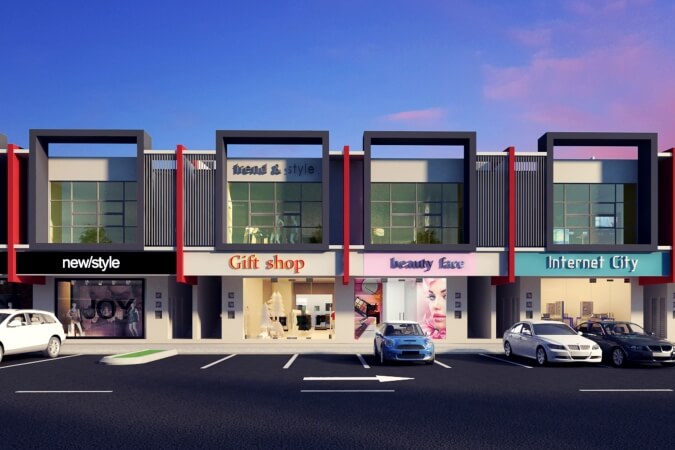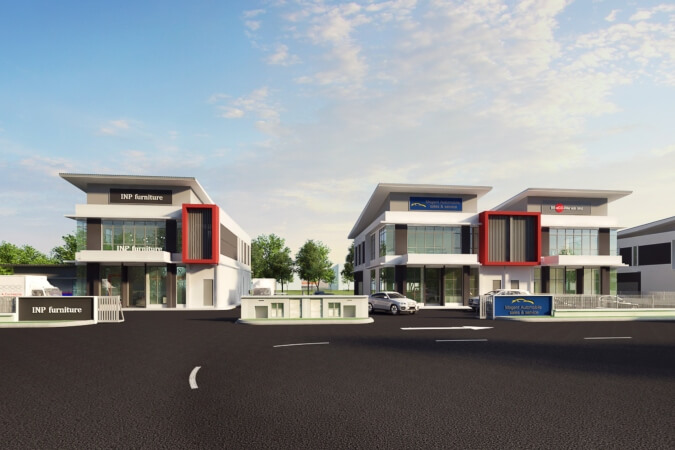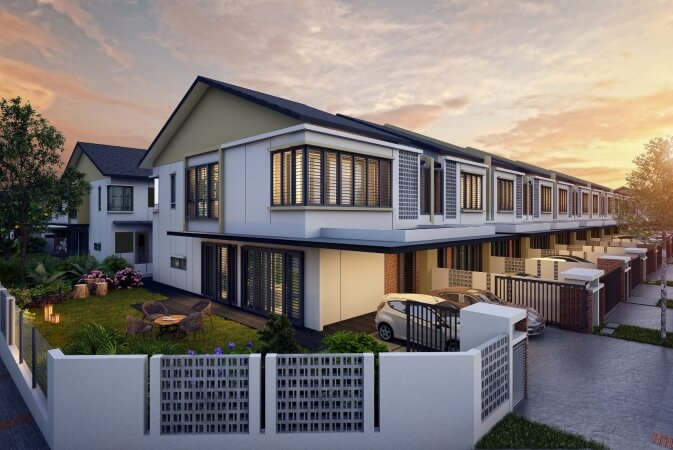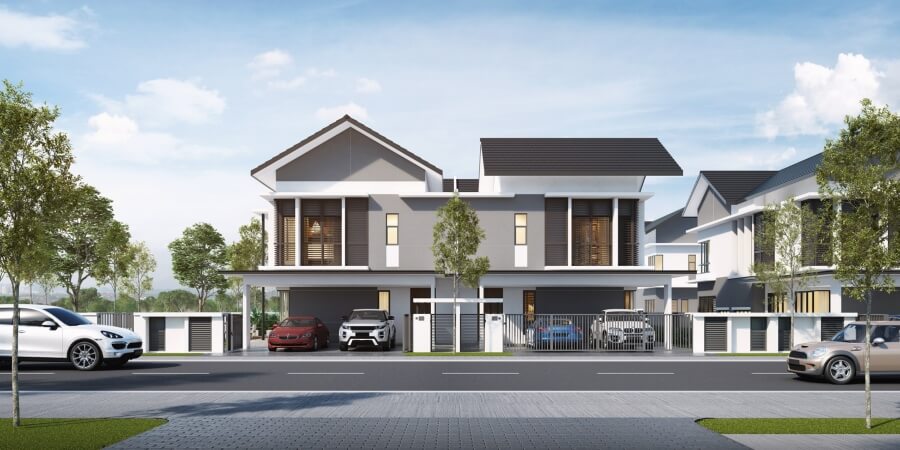 Residential and commercial developments a hit with buyers despite soft property market
SHAH ALAM, 5 July 2018 – Sime Darby Property's various residential and commercial offerings continue to be a hit with the public as buyers snapped up its products during recent launches at the City of Elmina and Bandar Bukit Raja.
Assisted by its Rediscover Raya Campaign, the company sold as much as 90 per cent of its new launches, reflecting the strength of its key townships like City of Elmina and BBR that are in great locations and supported by excellent connectivity.
Sime Darby Property Chief Marketing and Sales Officer Gerard Yuen said, "We understand that customers are more discerning in a competitive market environment and they continue to put their trust in Sime Darby Property. We thank our customers for their unwavering support in our products, as well as their confidence in the great potential of our developments in the City of Elmina and Bandar Bukit Raja."
Semanea Hills, the last phase of landed homes in Denai Alam, proved to be a hit during last weekend's much anticipated carnival at the City of Elmina. The Semanea Hills superlink homes were 90 percent sold while the semi-detached homes were 73 percent sold. With the launch of the new phase of Elmina Green, the sales are now at a combined 50 percent.
On the commercial front, property buyers continued to flock to Bandar Bukit Raja (BBR) as they snapped up almost all of its recent commercial development offering, 3 Avenue. A total of 80% of the new commercial units at 3 Avenue were bought within a week of their launch on 9 June 2018. This comes after a similar success in April this year where 90% of BBR's residential property Athira were sold in just one weekend. The new phase of Athira is now open for sale.
"Bandar Bukit Raja is well known for its strategic location and seamless network of expressways, establishing the township as an ideal location for living, commercial businesses and logistics. This is a great response to our latest campaign and for those who are keen, we are still offering units for sale accompanied by an attractive sales package", added Yuen.
A key design feature in the award-winning City of Elmina is the Elmina Central Park, which is located in the most prime area within Elmina West and connected to the Subang Lake Dam Forest Reserve. City of Elmina is well-served by an excellent road network, namely via the North Klang Valley Expressway, the Guthrie Corridor Expressway, the Federal Highway and the ELITE Highway. The expressways also link the townships to the Sultan Abdul Aziz Shah Airport, Kuala Lumpur International Airport (KLIA) and KLIA 2.
The upcoming Damansara-Shah Alam Highway (DASH), which is expected to be completed by early 2020, will significantly shorten travel time to the city centre, further enhancing the connectivity and accessibility of the townships.
Semanea Hills, the last phase of landed homes in Denai Alam, is a freehold development comprising 114 units of superlink homes, as well as 48 units of distinctive semi-detached homes. Prices start from RM792,850* for the superlink homes and RM1,442,360* for the semi-detached homes.
The new phase of Elmina Green comprises 211 units of double storey terrace homes featuring an open-plan floor layout that combines the living, dining and kitchen areas, fitted with sustainability features such as the usage of stone wool insulation materials to provide a pleasant interior temperature. Prices start from RM617,088*.
3 Avenue in BBR is located on a 6.27-acre site and strategically located in the suburbs of Klang, accessible to all major road networks and key locations within the Klang Valley. 3 Avenue's development consists of 21 units of double-storey shop lots priced from RM1,470,649 to RM2,661,215, and 8 double-storey semi-detached commercial units priced from RM2,720,649. One double-storey zero lot was also launched and priced from RM3,414,045.
The commercial units at Bandar Bukit Raja are still open for purchase, with booking fees starting from as low as RM50,000. Purchasers are able to enjoy Sime Darby Property's exclusive sales package in conjunction with its "Rediscover Evergreen Raya" campaign, offering zero GST and up to 6% rebate.
Following the grand City of Elmina launch carnival last weekend, City of Elmina will be hosting its Evergreen Raya Open House on Saturday, 7 July 2018 at the Elmina Pavilion, offering up to RM10,000 of Raya rebates and zero GST.
For more information on Semanea Hills in Denai Alam and Elmina Green in Elmina West, kindly contact Sime Darby Property at +603-7831 2253 or visit City of Elmina. For more information on 3 Avenue in Bandar Bukit Raja, kindly contact Sime Darby Property at +603 - 3361 7288.
Updates on Sime Darby Property activities and developments can be found on simedarbyproperty.com, Facebook, Instagram and the Sime Darby Property Mobile App (available for download via the App Store and Google Play).
*All prices listed are after 7% Bumiputera discount and early signing rebates.
***ENDS***
About Sime Darby Property Berhad
Sime Darby Property is Malaysia's largest property developer in terms of land bank with 20,743 acres of remaining developable land as at 31 December 2017. On the back of a successful 45-year track record of developing sustainable communities, Sime Darby Property has to date built 23 active townships/developments with a global reach that encompasses assets and operations across the Asia Pacific region and the United Kingdom. In the UK, as part of a Malaysian consortium, Sime Darby Property is the developer of the iconic Battersea Power Station project in central London.
Sime Darby Property is a multiple award-winning property groups with numerous local and international accolades. It is the first Malaysian property developer to be awarded the International FIABCI Prix d'Excellence Awards twice for its Subang Jaya and UEP Subang Jaya townships. The company bagged its 8th consecutive Gold at the Putra Brand Awards 2017 and its 6th consecutive Top 10 Developers Awards at the BCI Asia 2015. Sime Darby Property has also been recognised as among the top developers in Malaysia in the annual The Edge Top Property Developers Awards, a recognition which the company consistently receives since 2009.
For more information, log on to www.simedarbyproperty.com
MEDIA CONTACT:
Ahmad Shahriman Johari
Head, Corporate Communications
Sime Darby Property Berhad
E-mail: shahriman.johari@simedarby.com
Mobile: 019 – 333 8320