Integrated Annual Report
Stay Up To Date On Sime Darby Property's
Insights With Our Library Of Key Documents
REINVENT FOR THE NEW NORM
In keeping with Integrated Reporting principles, the report includes information on our financial and non-financial performances, with a clear articulation of various risks and opportunities, our mitigation strategies and approaches to value creation. The report was prepared in compliance with Bursa Malaysia Main Market Listing Requirements, Malaysian Financial Reporting Standards, and Companies Act 2016 in Malaysia.

This is our fourth Annual Report since our listing in 2017. It covers the Financial Year 2020 and is prepared in accordance with the principles prescribed by the International Integrated Reporting Council. The report also includes the main activities, key business areas and discusses our outlook, targets and objectives.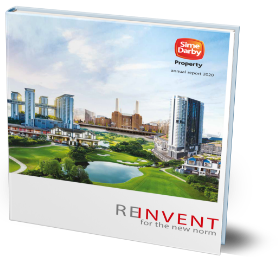 Rationale
Amid the challenging year with uncertainties in the macroeconomic condition and property market, Sime Darby Property is focused on staying agile, resilient and resourceful to remain competitive in this unprecedented environment.
With our strong fundamentals and inherent capabilities anchored on a commitment to sustainability and governance, we will adjust to the new operating environment with cautious optimism and continue to REINVENT to deliver meaningful value to all our stakeholders in the new norm.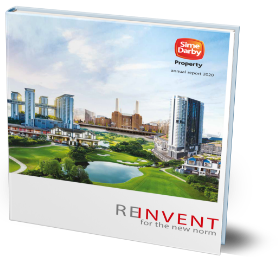 Past Annual Report