Our Commitment
Governance is not just about adherence to a set of recommendations. It is a way of doing business and is at the heart of everything we do.
Sime Darby Property's Corporate Governance objectives include:
Promoting integrity, transparency, accountability and responsiveness
Ensuring appropriate checks and balances between the Group and its companies
Cultivating ethical business behaviour through the Code of Business Conduct
BOARD CHARTER
This Board Charter is subject to the provisions of the Companies Act 2016 ("Companies Act"), the Constitution of Sime Darby Property Berhad ("Sime Property or Company"), the Main Market Listing Requirements ("MMLR") of Bursa Malaysia Securities Berhad ("Bursa"), the Malaysian Code on Corporate Governance 2017 ("MCCG") and any other applicable law or regulatory requirements.
Click here to view the Board Charter
BOARD COMMITTEES
The Board is supported by each of the following Board Committees in carrying out its responsibilities:
Audit Committee
The audit committee assists and supports the Board to ensure effective corporate governance in Sime Darby Property Berhad. It provides a means for reviewing the Group's processes for producing financial data, its internal controls and policies and procedures. The audit committee is also responsible to assess the suitability, objectivity and independence of the Group's internal and external audit functions.
NOMINATION AND REMUNERATION COMMITTEE ("NRC")
The NRC oversees matters related to the nomination of new Directors, annually reviews the required mix of skills, experience and other requisite qualities of Directors as well as undertakes the annual assessment of the effectiveness of the Board as a whole, its Committees and the contribution of each individual Director.
The NRC is also primarily responsible for recommending to the Board the remuneration framework for Directors, reviewing the remuneration package for Executive Directors and Senior Management as well as the remuneration framework of employees of the Group.
RISK MANAGEMENT COMMITTEE ("RMC")
The RMC is primarily responsible for assisting the Board in overseeing the risks management framework and policies within the Group and reviews the efficacy of internal controls within the Group.
ASSURANCE, COMPLIANCE AND RISK AS THE KEY GOVERNANCE FUNCTION TEAMS
Within the Sime Darby Property, the three gatekeepers of good corporate governance are the Assurance, Compliance and Risk Management functions. The direct reporting lines to the Governance and Audit Committee and the Risk Management Committee enable these functions to operate with a high degree of impartiality and independence.
CODE OF BUSINESS CONDUCT
At Sime Darby Property, we are committed to delivering value to our stakeholders by conducting business ethically and responsibly. This commitment is encapsulated in our Code of Business Conduct (COBC), which serves as a guiding document on the standards of behavior that we expect from our employees and board of directors. The COBC applies to all our businesses and countries in which we operate.
To find out more about our COBC, you can download the document in the language of your choice by clicking on the icons below.

VENDOR LETTER OF DECLARATION
As our counterparts or business partners, vendors are expected to adhere to standards of behaviour aligned to promoting a fair, honest and ethical business environment. Sime Darby Property's Code of Business Conduct (COBC), derived from its Core Values, provides guidance to these standards of behaviour when dealing with or on behalf of the Group.

Vendor Letter of Declaration in 2 languages
Click on the icons below to download the VLOD in PDF format in the language of your choice.
NO GIFT POLICY
Sime Darby Property is committed to conducting our business with integrity and strong professional relationships with all our counterparts and business partners based on merit and performance. We acknowledge that exchanging business courtesies such as gifts, entertainment and travel can foster relationships and goodwill with the relevant parties. However, the exchange of such courtesies may be open to abuse, misconstrued as a bribe and create the impression of an attempt to inappropriately influence business decisions.
To avoid such situations, Sime Darby Property has implemented a No Gift Policy which prohibits our employees from offering, giving, soliciting or accepting any form of gifts, regardless of its reasons or locations be it on our work premises or otherwise.
In the event you encounter such situations, you must politely refuse such requests or offers. Should you require further guidance or need any clarification on the above, please do not hesitate to contact Group Compliance Office at 03-7849 5586 or email at compliance@simedarbyproperty.com.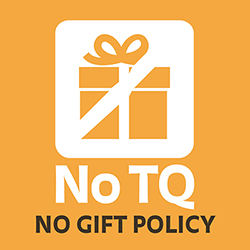 WHISTLEBLOWING
Sime Darby Property expects its employees to operate on the highest standard of integrity as we work with Business Partners who share the same views and principles. Any breach of such principles and any offence committed against the Group's interest is viewed seriously by the Group, which will result in immediate action against the parties responsible.
Sime Darby Property have set up Whistleblowing channels as an avenue for all stakeholders to report or raise concerns on any misconduct, such as (but not limited to):
fraud;
misappropriation of assets;
sexual harassment;
criminal breach of trust;
illicit and corrupt practices;
questionable or improper accounting;
misuse of confidential information;
acts or omissions which are deemed to be against the interest of the Company, laws, regulations or public policies;
giving false or misleading information (including suppression of any material facts or information);
breaches of Group Policies and/or COBC; or
the deliberate concealment of any of the above matter or other acts of wrongdoings.
ACTING IN GOOD FAITH
Sime Darby Property expect all reports or concerns to be raised in good faith, with reasonable grounds supporting the concerns. Where allegations are proven to be malicious, we will not hesitate to take appropriate action against the parties responsible.
PROTECTION FROM RETALIATION
Any party who retaliates against a whistleblower will be dealt with accordingly, up to and including legal action, where applicable.
WHISTLEBLOWING CHANNELS
Reports on offences and misconduct can be directed through the provided channels as follows:

Whistleblowing e-Form
Under Construction

Toll Free Number (Malaysia) 1-800-88-2222

Telephone Hotline at +603-7849 5789

Mobile Hotline at +6019-248 8909

Letters to: GCO Whistleblowing Unit at P.O. Box 8077, Kelana Jaya 46781 Selangor.

Whistleblowing Email whistleblowing@simedarbyproperty.com