Developing English Skills Through Songs And Games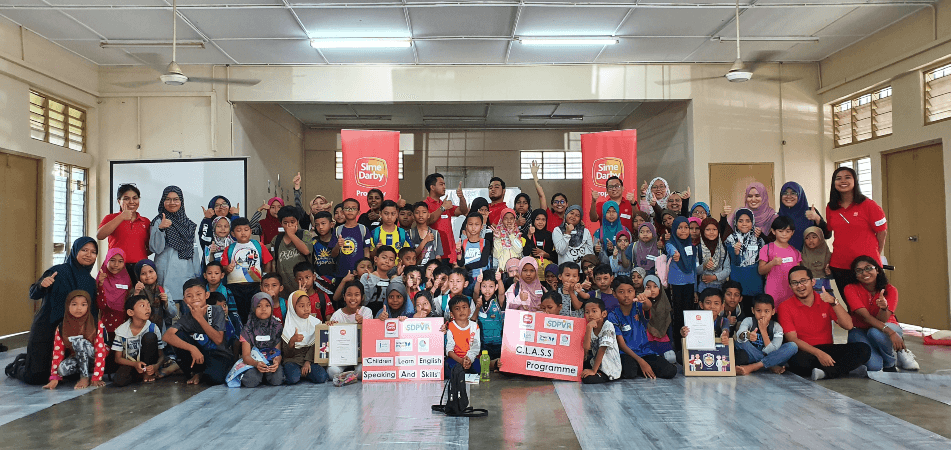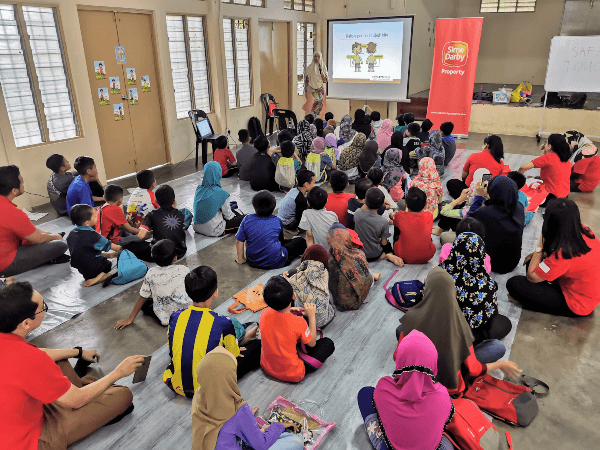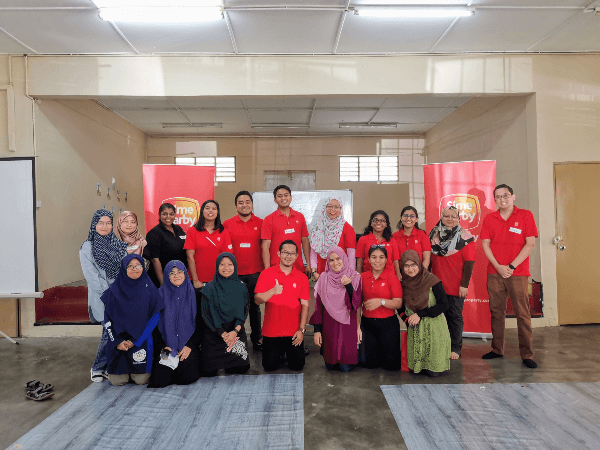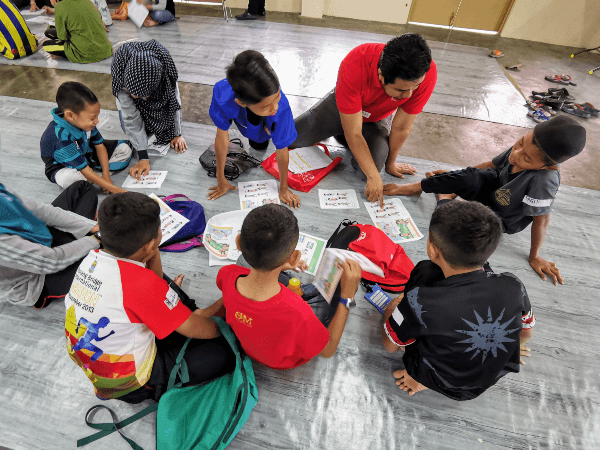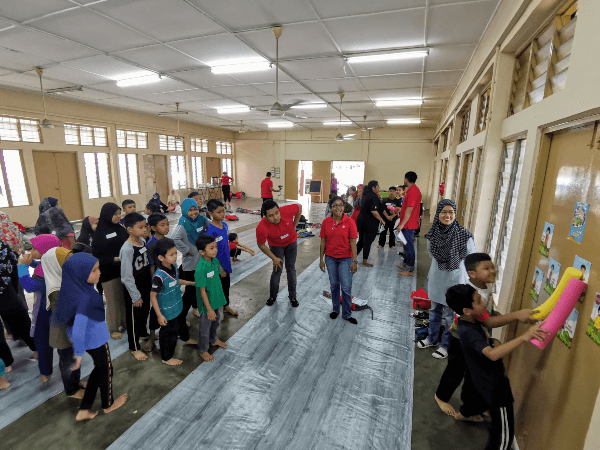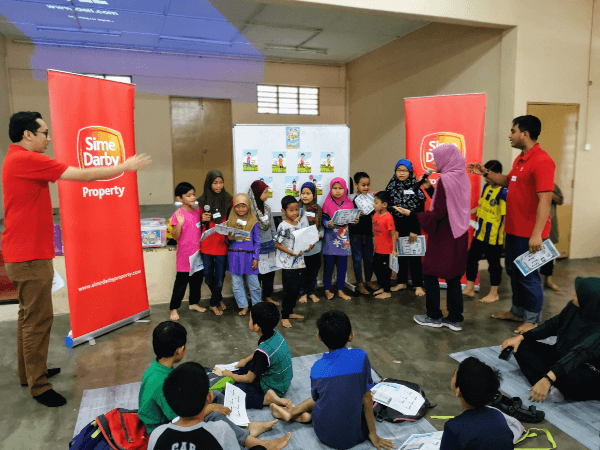 More than 80 children of PPR Taman Putra Damai participated in the C.L.A.S.S Programme to improve their English
LEMBAH SUBANG 1, 22 FEBRUARY- Loud cheers, sing-alongs, and shouts of excitement filled the community hall of PPR Taman Putra Damai, in Lembah Subang 1 during the final instalment of the 'Children Learn English and Speaking Skills (C.L.A.S.S) Programme'.
The four-week C.L.A.S.S Programme is an educational initiative under the Sime Darby Property Volunteer Programme which aims to provide free English lessons for the underprivileged children of PPR Taman Putra Damai and help them develop the ability and confidence to communicate better in English.
With guidance from Grads' project members from non-governmental organisations Persatuan Pemuda GEMA Malaysia and Pertubuhan IKRAM Malaysia, 12 Sime Darby Property volunteers spent their Saturdays coaching more than 80 children aged 7 to 12 to express their feelings and respond to basic greetings and questions in English.
Sime Darby Property Acting Group Chief Executive Officer Dato' Wan Hashimi Albakri Wan Ahmad Amin Jaffri said he was proud to see employees doing their part to give back to the community, and praised the efforts taken by the non-governmental organisations to adopt fun ways to teach children English.
"There is a saying that goes, 'if a child cannot learn in the way we teach, we must teach in a way the child can learn'. By using songs and games, we can engage with children and make learning English fun.
"English, as you know is a widely spoken language but learning it may not come easy to those whose mother tongue is not English. That's why it is important that children, from a young age, are taught how to speak, read and write in English, so that they can use the language confidently in their daily lives," he said.
Dato' Wan also thanked the non-governmental organisations for allowing Sime Darby Property volunteers to experience and learn for themselves how to interact with and educate children, and he hopes that more volunteers would continue to take part in programmes that help the community, especially those within Sime Darby Property townships.
To show appreciation to the children, two participants from each group were given the "Best Student" award, and one deserving group was awarded the "Best Group" title.
Before ending the session, the children were also engaged in a conversation on Safe Touch and understanding feelings, led by Puan Salwa Mustafa Din from non-profit organisation, Malaysians Against Pornography.
-End-
About Sime Darby Property Berhad
Sime Darby Property is Malaysia's largest property developer in terms of land bank with 20,067 acres of remaining developable land, equivalent to Gross Development Value of RM87.4 billion. On the back of a successful 46-year track record of developing sustainable communities, Sime Darby Property has to date built 23 active townships/developments with a global reach that encompasses assets and operations across the Asia Pacific region and the United Kingdom. In the UK, as part of a Malaysian consortium, Sime Darby Property is the developer of the iconic Battersea Power Station project in central London.
Sime Darby Property is a multiple award-winning property group with numerous local and international accolades. It is the first Malaysian property developer to be awarded the International FIABCI Prix d'Excellence Awards twice for its Subang Jaya and UEP Subang Jaya townships. The company bagged its 10th consecutive Gold at the Putra Brand Awards 2019 and its 6th consecutive Top 10 Developers Awards at the BCI Asia 2015. Sime Darby Property has also been recognised as among the top developers in Malaysia in the annual The Edge Top Property Developers Awards, a recognition which the company consistently receives since 2009.
For more information, log on to www.simedarbyproperty.com
MEDIA CONTACT:
Ahmad Shahriman Johari
Head, Corporate Communications
Sime Darby Property Berhad
E-mail: shahriman.johari@simedarbyproperty.com
Mobile: 019 – 333 8320