< NEWS
Hop Into the Spirit of Chinese New Year with KL East Mall's 'Blossom ForTU(兔)ne Garden'
The Chinese New Year symbolises prosperity and happiness, and is one of the largest and most anticipated celebrations in Malaysia. As Malaysians prepare to welcome good luck and good fortune, the KL East Mall presents its very own 'Blossom ForTU(兔)ne Garden', inspired by different narrations of the oriental garden in Chinese myths and legends.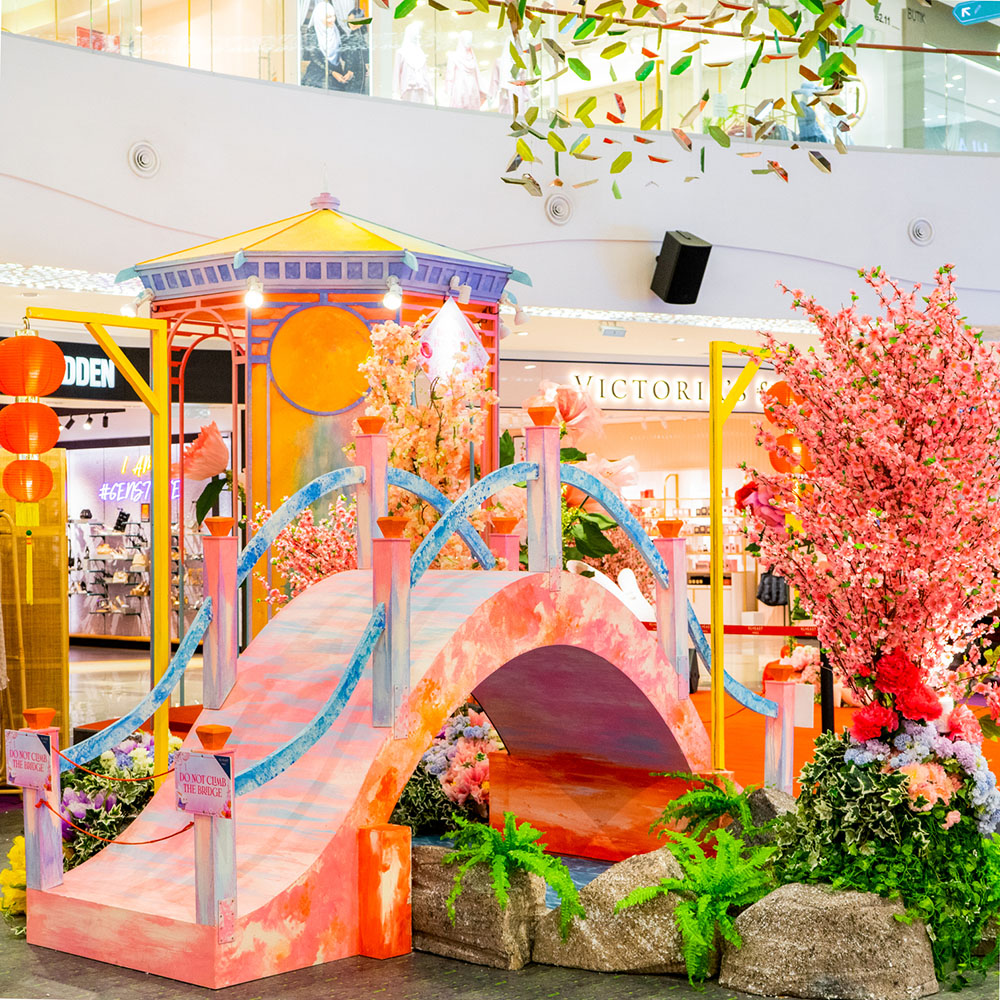 The 'Blossom ForTU(兔)ne Garden' is decked out in auspicious hues of red, pink, and contrasting pastels to hype up the Chinese New Year celebration.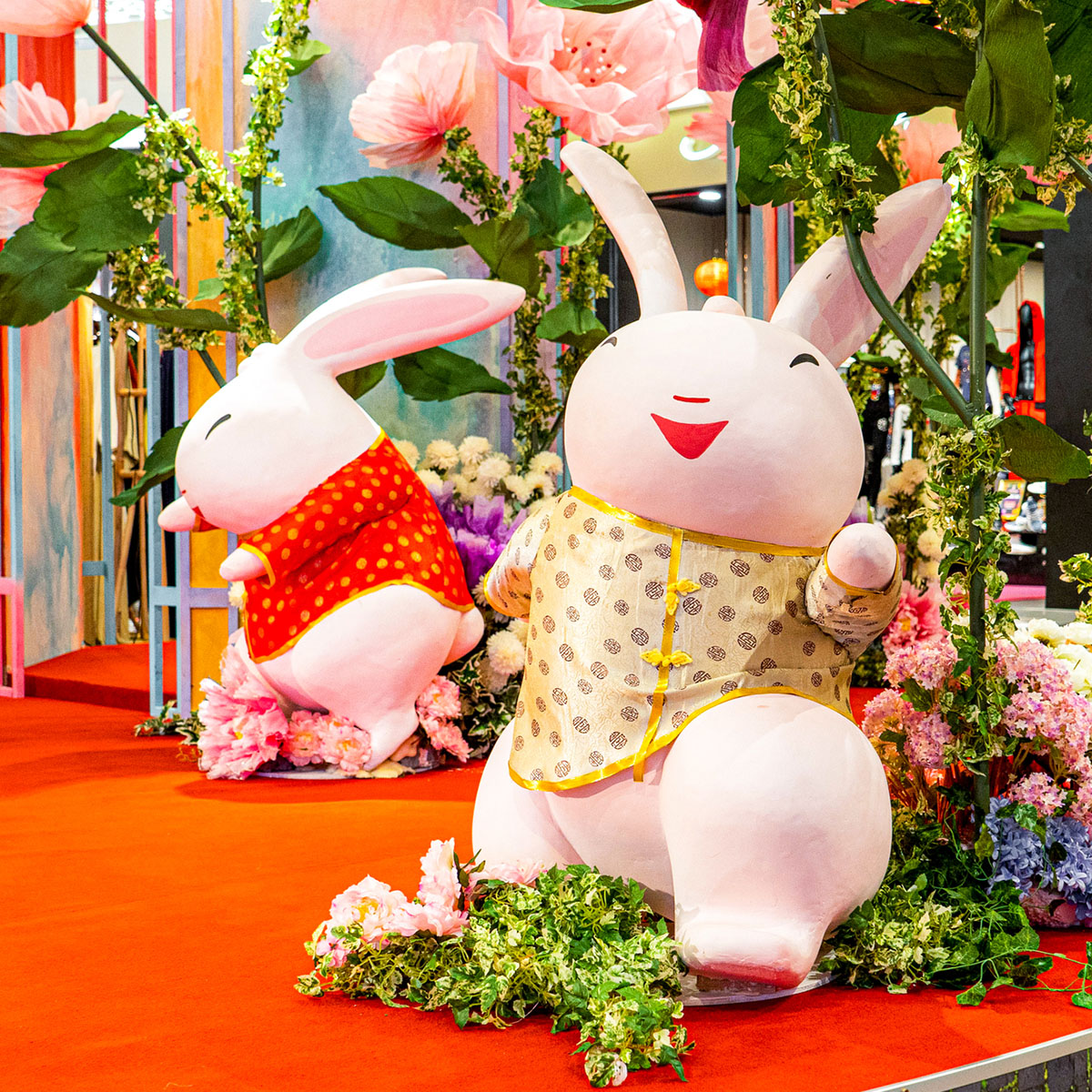 To usher in the Year of the Rabbit, this year's Chinese New Year setup features rabbit figures which shoppers and visitors can take Instagrammable photos with.
The 'Blossom ForTU(兔)ne Garden' is part of KL East Mall's Spring Festival campaign and will be in full bloom till 30 January 2023. The mini oriental garden is draped in auspicious glows of red, pink and contrasting pastels to brighten the mood of shoppers and visitors as they go about their shopping this Chinese New Year.
It is not a celebration without a bundle of smiles, fun backdrops and photographs. Step into the 'Blossom ForTU(兔)ne Garden' and one will find several Insta-worthy spots including the 'Moongate' and cute rabbit sculptures at the centre stage with the Chinese Pavilion not only as the backdrop but also the venue where various culture performances will be held.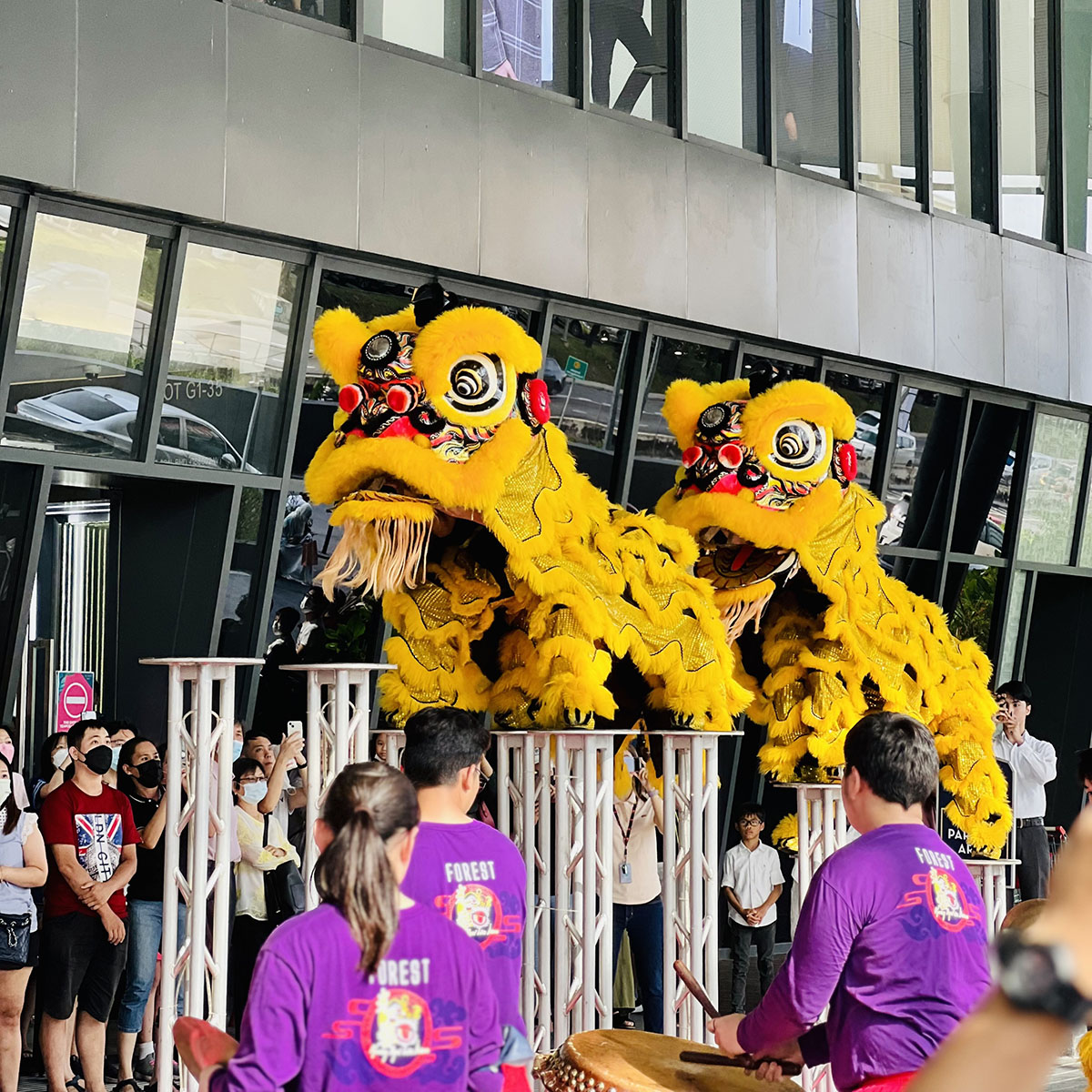 This Chinese New Year, KL East Mall patrons can expect a slew of exciting performances including heart-stomping lion dances.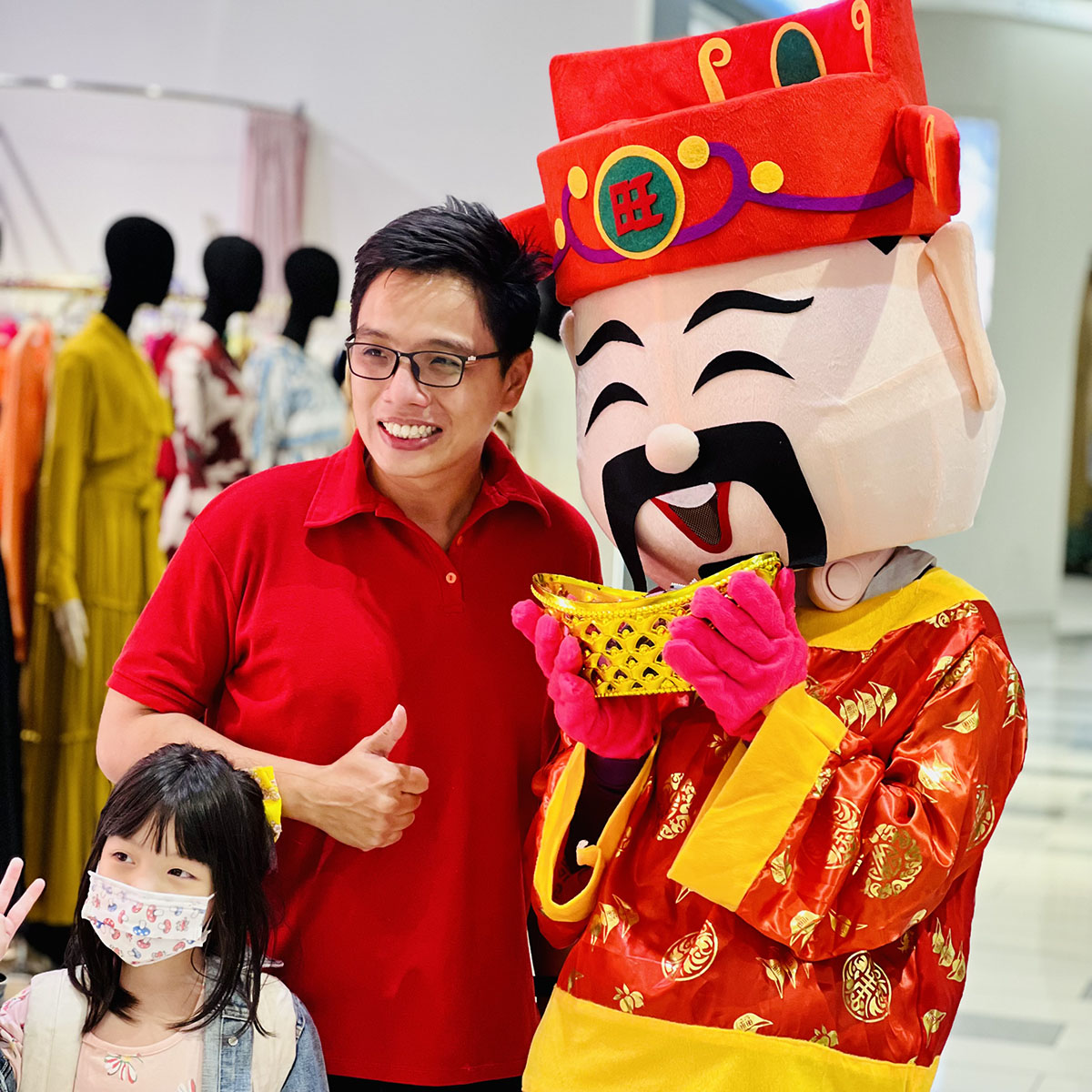 Meet the God of Prosperity as he blesses everyone and wishes them a new year filled with prosperity and happiness.
On this note, KL East Mall will be delighting its patrons with weekly heart-stomping performances by multi-award-winning lion dance troupe, Kwong Ngai Lion Dance. Further keeping the Chinese New Year vibes alive are Wushu performances, instrumental music and oriental cultural dance arrangements, mask changing, LED drum shows as well as the God of Prosperity walkabout.
In the spirit of giving, KL East Mall is offering shoppers the chance to redeem limited edition 'Blossom ForTU(兔)ne Garden' ang pow packets when they spend a minimum of RM88 in no more than two same-day receipts between 13 January 2023 and 21 January 2023, while stocks last.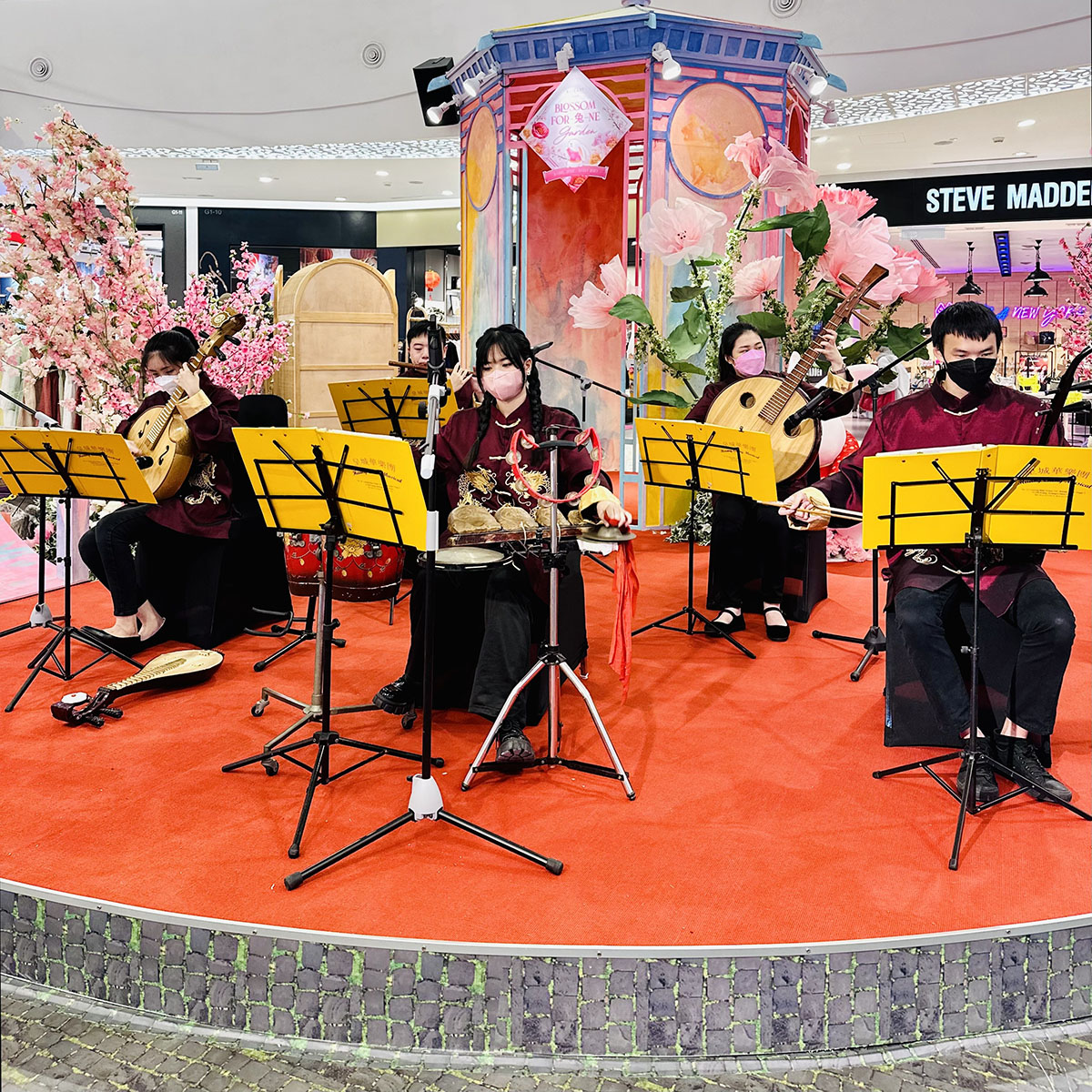 Nothing says Chinese New Year like playing instrumental music in the background for a blissful vibe while visitors run their shopping errands.
The public is also invited to join KL East Mall for a special LED dragon dance performance on 5 February 2023 to mark the end of the Chinese New Year.
KL East Mall is the first wholly-owned mall by Sime Darby Property. For more information on KL East Mall's Spring Festival campaign and its enchanting 'Blossom ForTU(兔)ne Garden', visit www.kleastmall.com or www.facebook.com/kleastmall.my.
-END OF PRESS RELEASE-