Mental health takes centre stage at Great Minds Charity Run and Ride 2019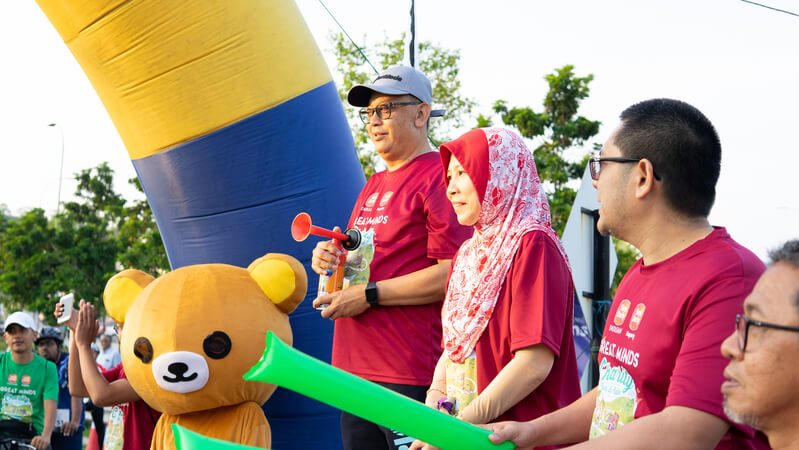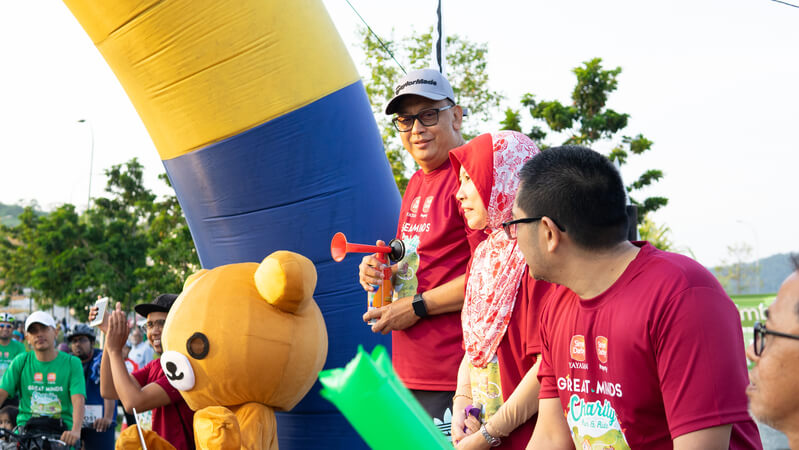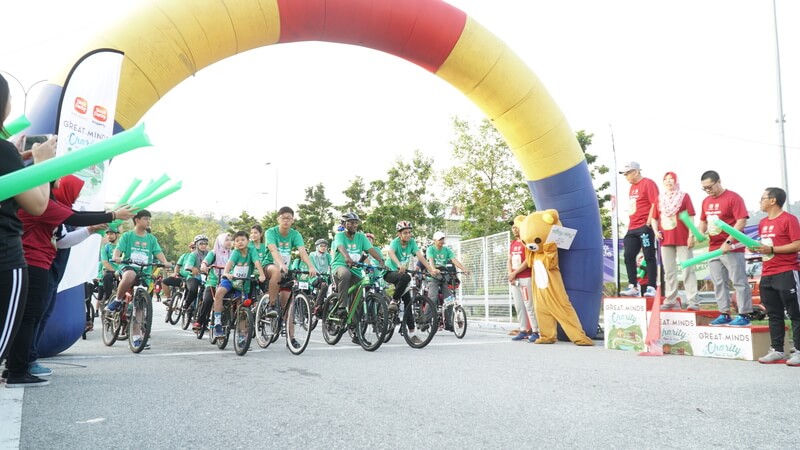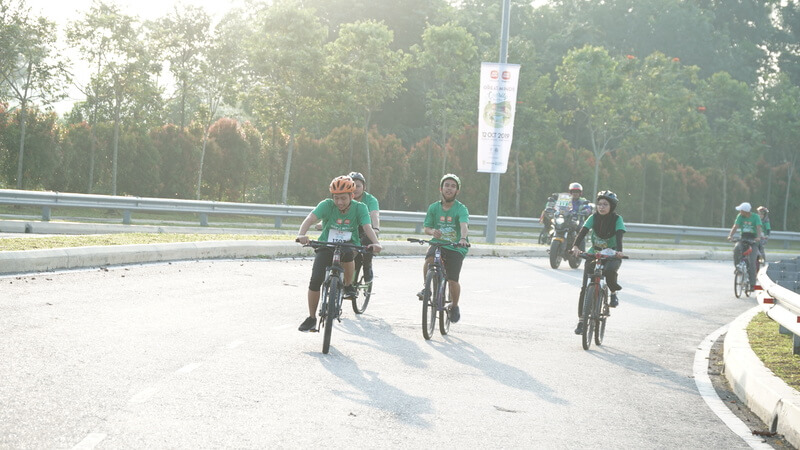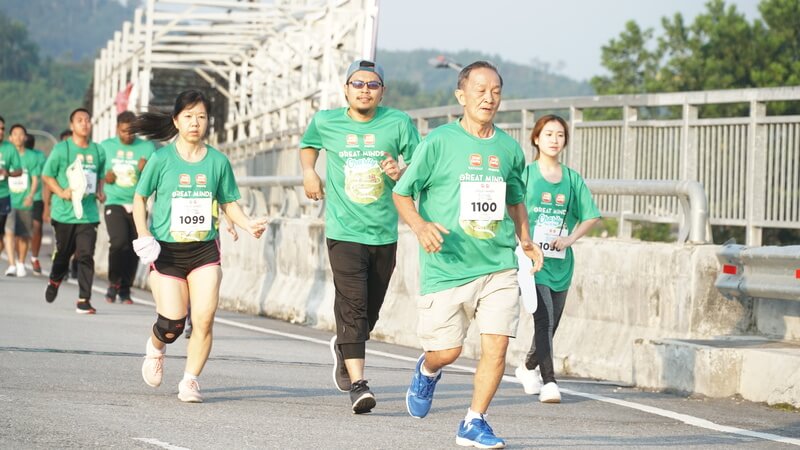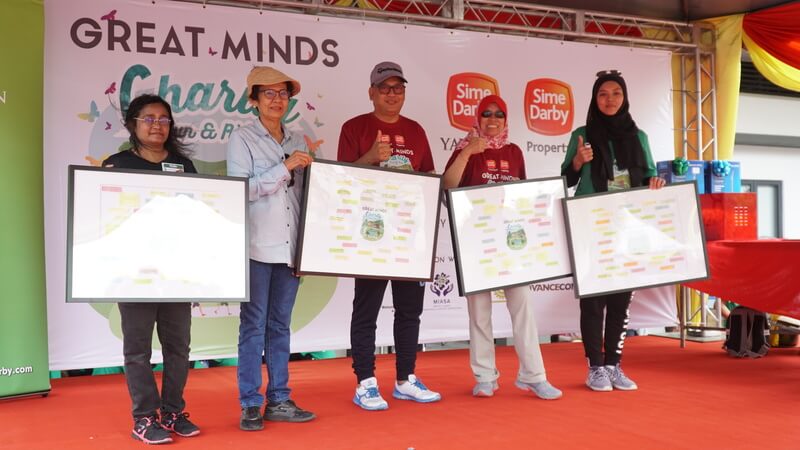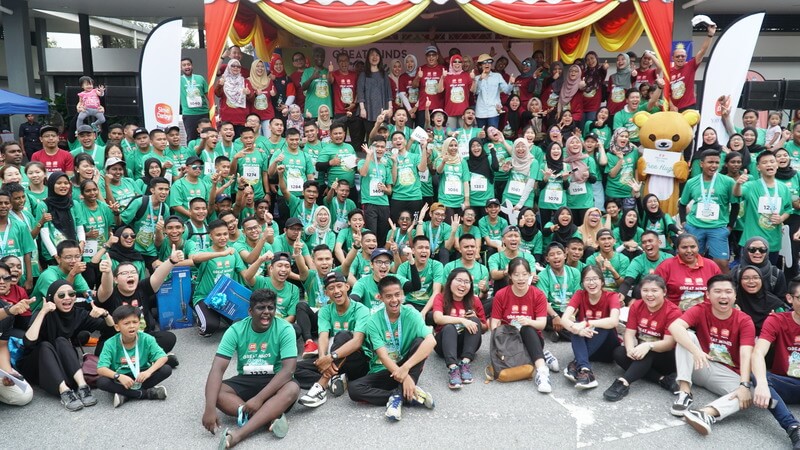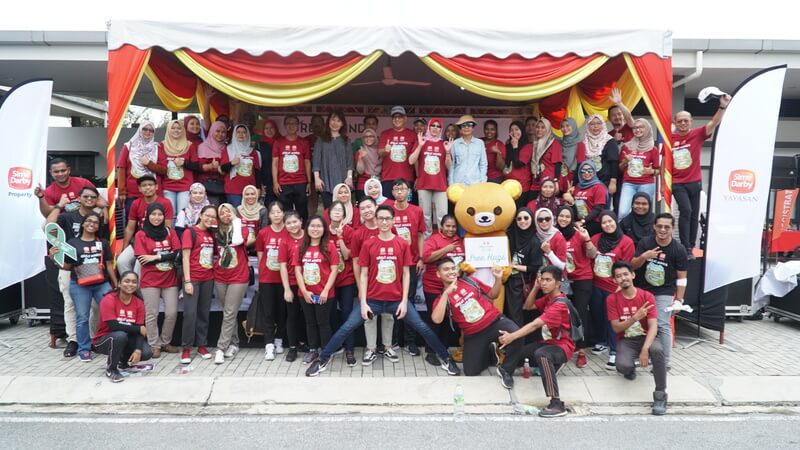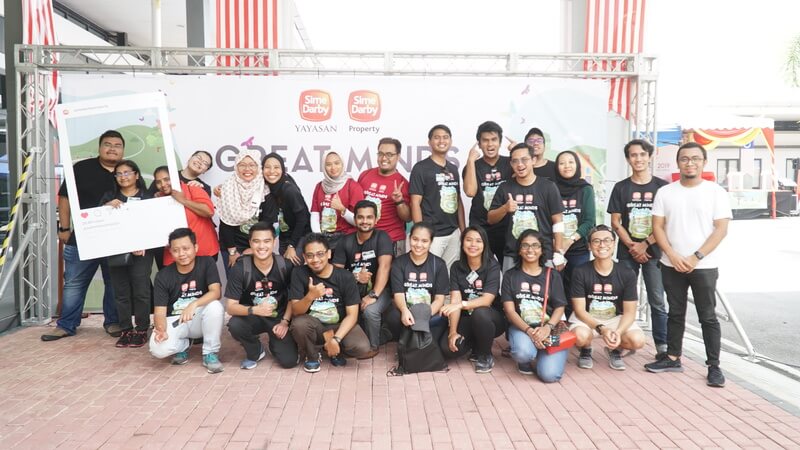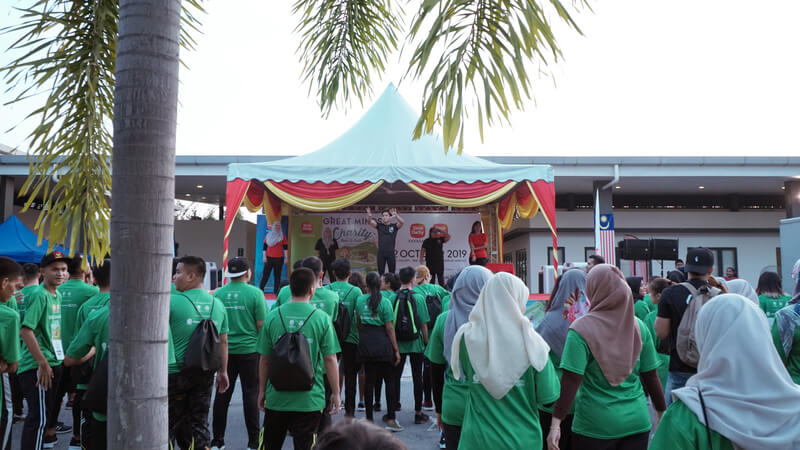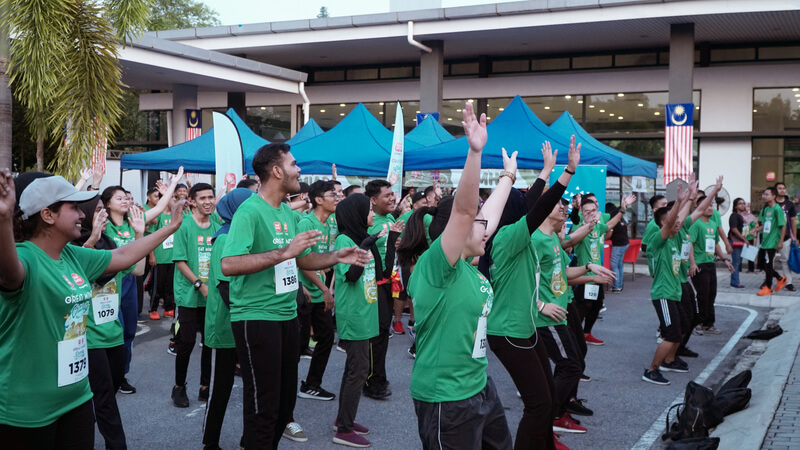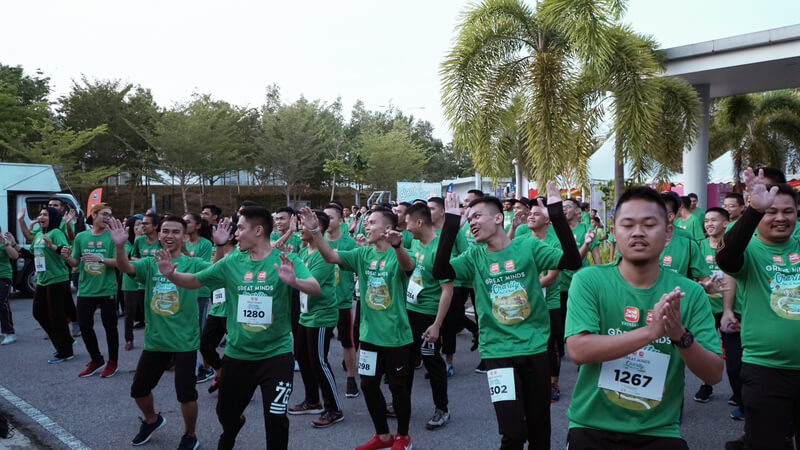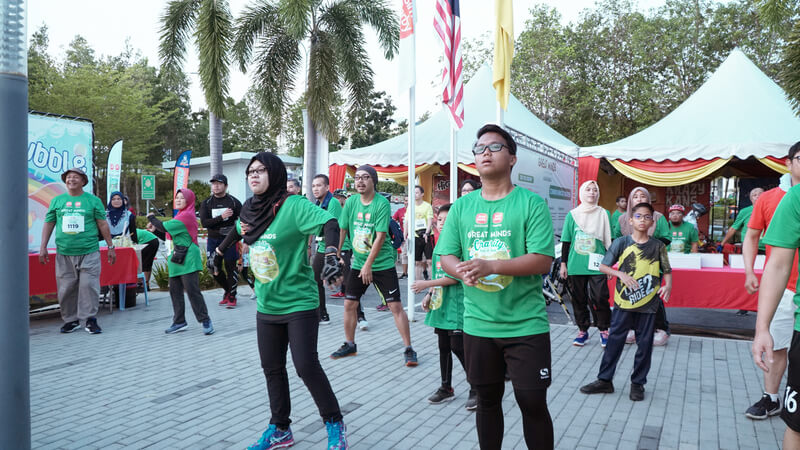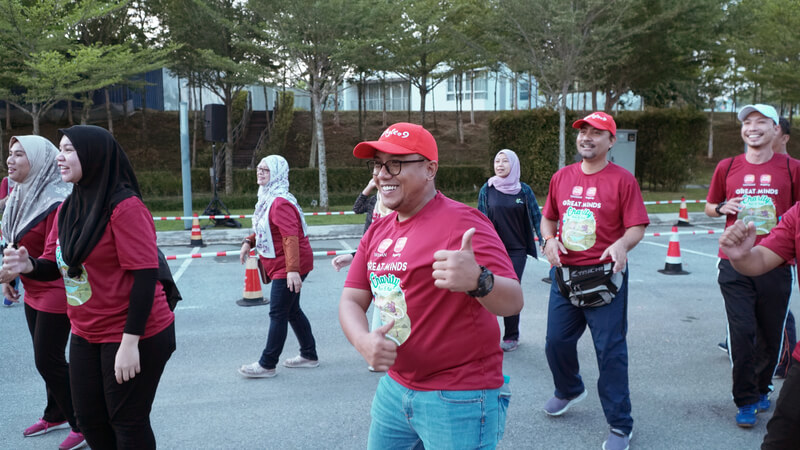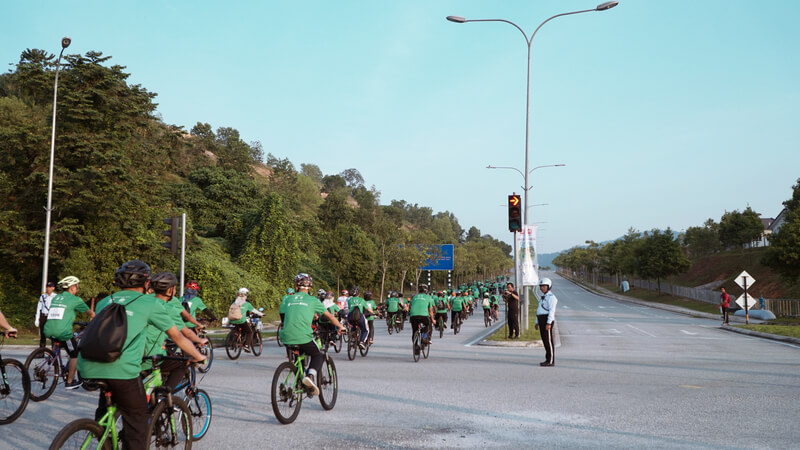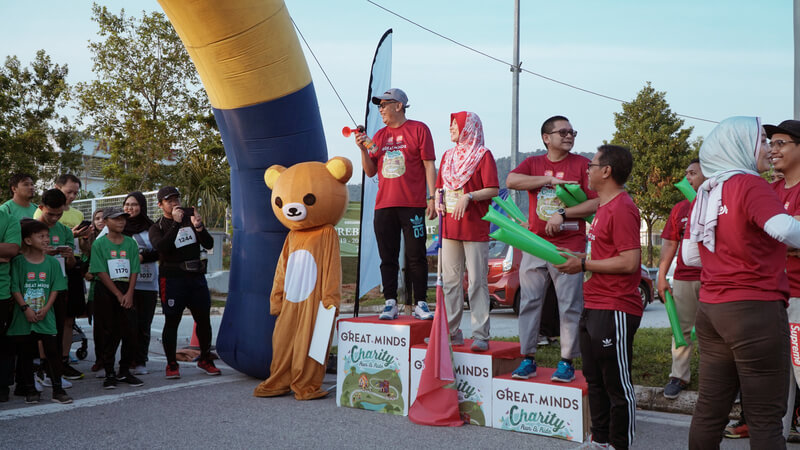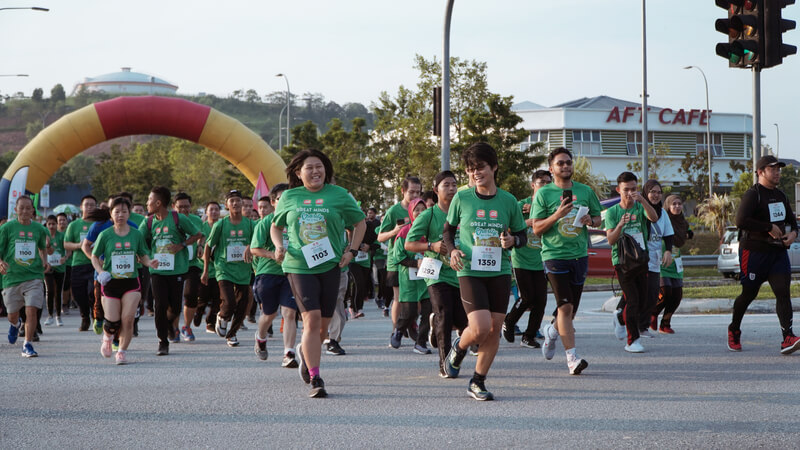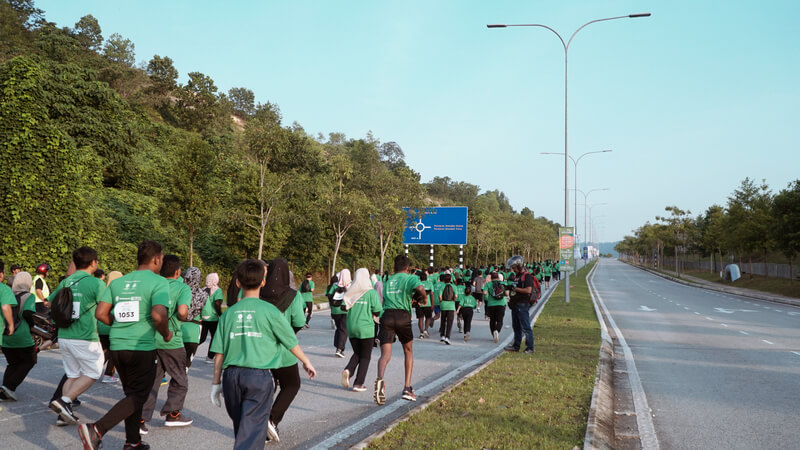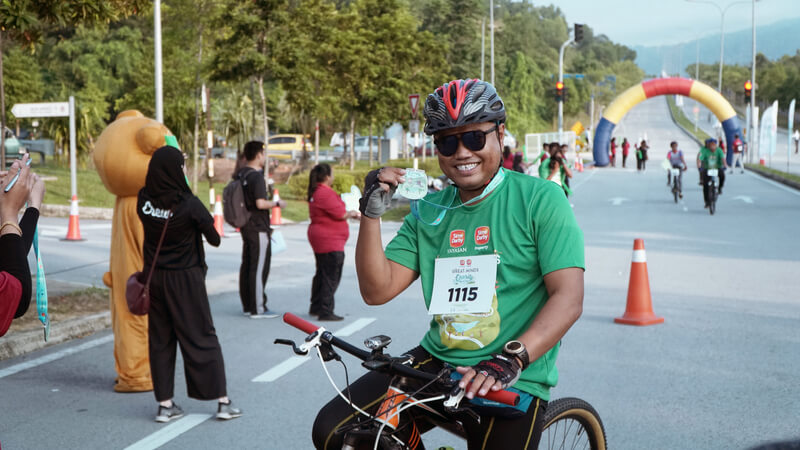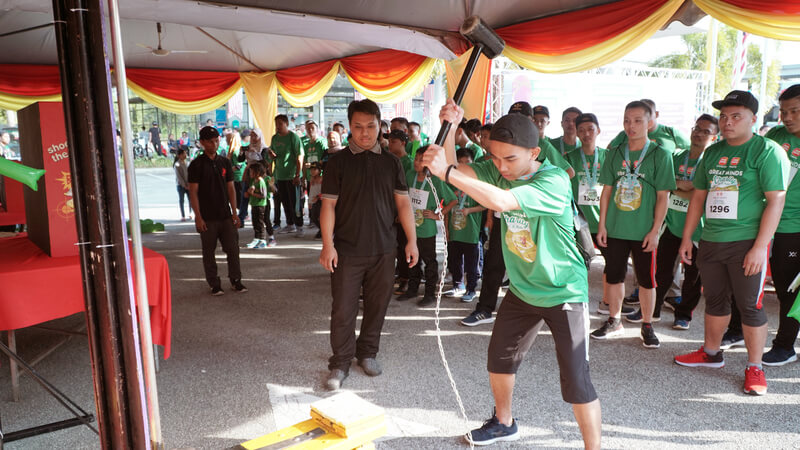 Health awareness event held in conjunction with World Mental Health Day, in collaboration with Yayasan Sime Darby
SEREMBAN, 6 NOVEMBER 2019 – About 500 people joined the Great Minds Charity Run and Ride 2019, organised by Sime Darby Property in collaboration with Yayasan Sime Darby, in support of the fight against mental illness which will be the second biggest health problem after heart disease in Malaysia.
The event in Bandar Ainsdale, Negeri Sembilan, was organised in conjunction with World Mental Health Day, with the aim to promote active lifestyles through running and cycling. It was also a platform for fundraising, health awareness and education, and attracted enthusiastic participants from various age groups.
Proceeds from the event will be channelled to campaign partners consisting of the Malaysian Mental Health Association (MMHA) and Mental Illness Awareness and Support Association (MIASA), for efforts in promoting mental health care as well as the Shelter Home for Children in Petaling Jaya, Selangor and the Shelter for Women and Children in Seremban, Negeri Sembilan.
Acting Group Chief Executive Officer of Sime Darby Property, Dato' Wan Hashimi Albakri and Yayasan Sime Darby Chief Executive Officer, Pn Hajjah Yatela Zainal Abidin were present to officiate and flag off the Great Minds Charity Run and Ride event.
Dato' Wan Hashimi Albakri, Acting Group Chief Executive Officer of Sime Darby Property said, "Happy and healthy families are the foundation of our developments and we want to do our part in continuing the conversation about mental health in the country. Prevention is always better than any cure and just like any other physical illnesses, exercise is the best way for us to prevent mental illness."
The Great Minds Campaign focuses on three critical areas; raising awareness, educating society on the early identification of mental health issues and engaging stakeholders on how to care for their mental health through workshops, forums, partnership engagements and awareness programmes.
The Great Minds Charity Run & Ride is part of the overall campaign as it also included exhibitions from campaign partners MMHA and MIASA, apart from the sporting and fun carnival activities designed to promote quality time for families.
"We have a long history of community care and outreach. Under our CSR initiatives, we support a variety of community activities such as philanthropic contributions to the poor and indigenous groups, healthcare programmes, refurbishment of schools, supporting sports and cultural events as well as responding to emergency relief efforts. We will continue to support these causes in the future. Our appreciation goes to our partners and sponsors for their commitment in carrying out this campaign," added Wan Hashimi.
The campaign also aims to impart knowledge among students on mental health and teach younger generations how to detect signs of mental issues, ways to reach out to those in need and where to seek help.
Pn. Hajjah Yatela Zainal Abidin, Chief Executive Officer of Yayasan Sime Darby said "There is more awareness of mental health issues today thanks to the multitude of voices speaking up about the subject matter. YSD is honoured to play a bigger role in combatting this disease and creating awareness so that the public has the knowledge to reach out and seek the necessary help. The Great Minds campaign is one such programme that engages school children, university students and corporate employees through workshops, forums and sporting activities that encourage mental and physical well-being."
To date, the campaign has completed mental health awareness workshops; called "Bengkel Emosi dan Harapan (EH!)" at four schools namely Sekolah Kebangsaan (SK) and Sekolah Menengah Kebangsaan (SMK) Wangsa Melawati, SK Taman Bukit Subang and SMK Bukit Jelutong with the participation of 115 school children. The workshops are a platform for children to reach out if they are affected emotionally and mentally besides raising mental health awareness.
One circle time session with the participation of 25 ladies from Shelter Home for Woman & Children Seremban as well as one forum with Help University Subang 2 students were also rolled out in September 2019.
The forum will also involve International Islamic University Malaysia (IIUM), SEGi College Subang Jaya and universities located within Pagoh Education Hub as well as for employees within the Sime Darby corporate offices during the course of this campaign. More than 1300 people will benefit from the campaign.
Find out more about Mental Health and happenings by visiting https://mmha.org.my/
#apakhabar
Stay updated on Sime Darby Property activities and developments at simedarbyproperty.com, Facebook (facebook.com/SimeDarbyProperty), Instagram (instagram.com/SimeDarbyProperty) and the Sime Darby Property Mobile App (available for download via the App Store and Google Play).
*Terms and conditions apply
***ENDS***
About Sime Darby Property Berhad
Sime Darby Property is Malaysia's largest property developer in terms of land bank with 20,374 acres of remaining developable land. On the back of a successful 46-year track record of developing sustainable communities, Sime Darby Property has to date built 23 active townships/developments with a global reach that encompasses assets and operations across the Asia Pacific region and the United Kingdom. In the UK, as part of a Malaysian consortium, Sime Darby Property is the developer of the iconic Battersea Power Station project in central London.
Sime Darby Property is a multiple award-winning property group with numerous local and international accolades. It is the first Malaysian property developer to be awarded the International FIABCI Prix d'Excellence Awards twice for its Subang Jaya and UEP Subang Jaya townships. The company bagged its 9th consecutive Gold at the Putra Brand Awards 2018 and its 6th consecutive Top 10 Developers Awards at the BCI Asia 2015. Sime Darby Property has also been recognised as among the top developers in Malaysia in the annual The Edge Top Property Developers Awards, a recognition which the company consistently receives since 2009.
For more information, log on to www.simedarbyproperty.com
MEDIA CONTACT:
Ahmad Shahriman Johari
Head, Corporate Communications
Sime Darby Property Berhad
E-mail: shahriman.johari@simedarbyproperty.com
Mobile: 019 – 333 8320