THE NEW PARAGON OF RETAIL
Set to become the iconic retail and lifestyle destination, urbanites from Kuala Lumpur and beyond are welcomed to a vibrant network of an elevated lifestyle and retail experience. A trendsetting epicentre where fashion, music, style and art meet.
Opening in March 2020.
Dense Population All-Around
A local population of 1.28 million within a 15-minute drive with a total household income of RM29.5 billion per annum. The KL East Township is primed for future business and education hub.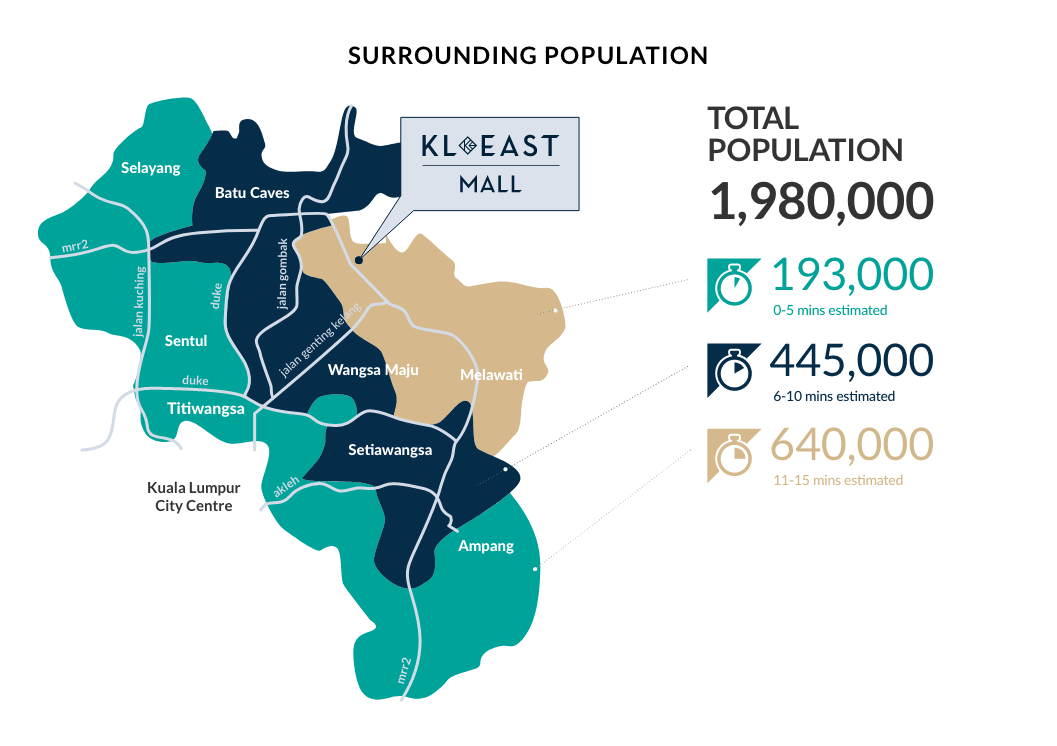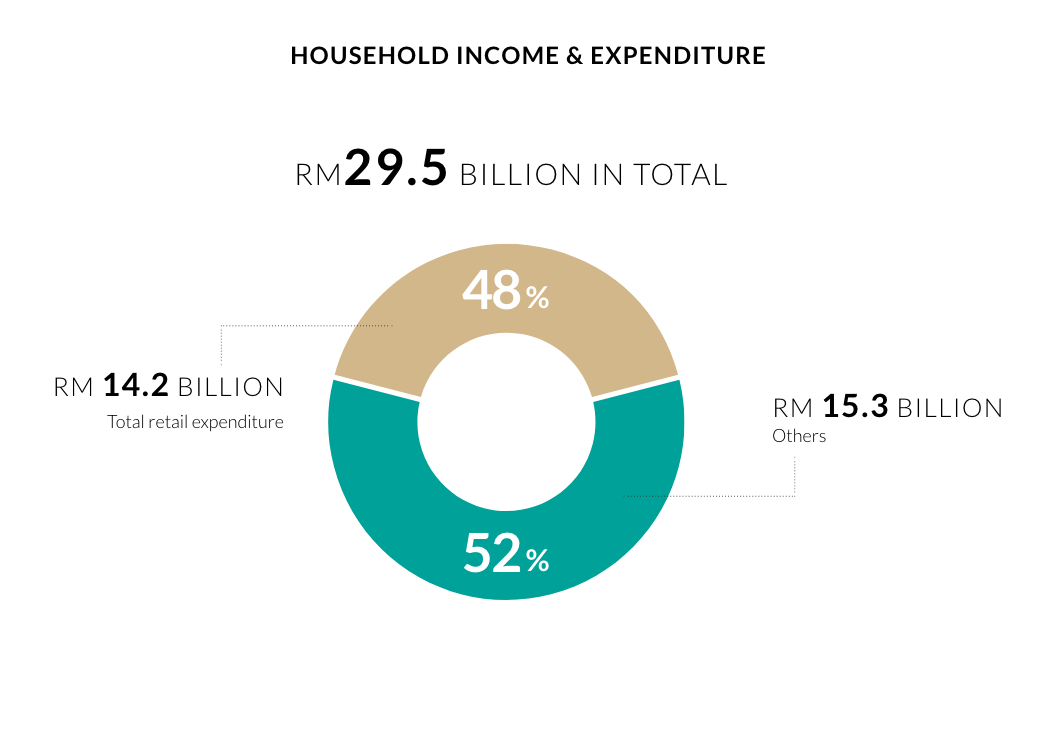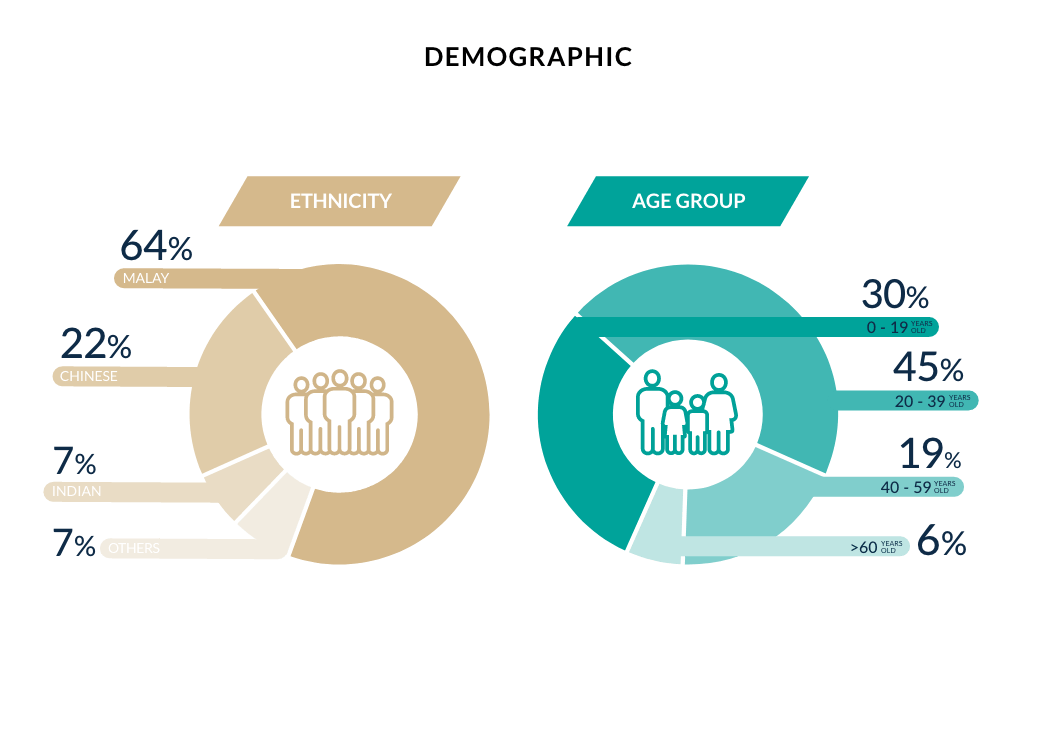 ORIGINALLY LINKED
KL EAST MALL's strategic location gives easy access for shoppers within the KL East Township, Melawati and across densely populated towns.
Surrounded by 6 main highways and public transportation, including direct access to
the Gombak Transit Terminal.
ACCESSIBILITY Surrounded by 6 main highways.
MRR 2/ DUKE/ SUKE/
Karak Expressway/ AKLEH/ SPE
QUICK CONNECTION Gomback LRT Station
is 800 meters away
CONVENIENTLY CONNECTED Gombak Integrated Transport Terminal
is 10 minutes walk from terminal
LAYOUT & TRADE MIX
Purposeful categorization for a 4 level shopping oasis to house more than 200 outlets of top international and local brands. Storefronts get maximum exposure and shoppers can have a seamless retail experience.
With 1,300 bays of elevated carparks and a well-thought basement plan, KL EAST MALL is made to accommodate drive-in shoppers during peak seasons.

Gross built up of1.2 Million square feet
1300 parking bays
4 levels of retail
200 Retail outlets
trendsetting epicentre
KL EAST MALL aims to surpass as 'The New Heart' of Kuala Lumpur with it's impressive line-up of retail brands: Jaya Grocer, MBO, Camp5, Harvey Norman and a top Swedish fashion retailer. Coupled with a Blue ice skating rink, local and international retail brands can take advantage of these footfall hotspots.

GALLERY
Bridging daily life with urbanity.