Experience Sime Darby Property's Rimbun Sanctuary This Weekend!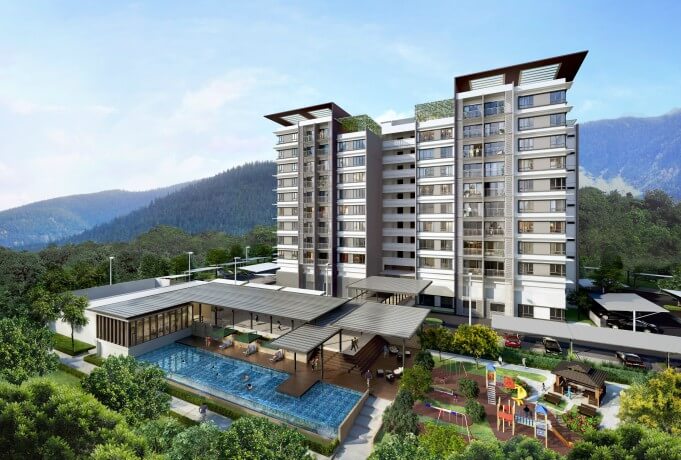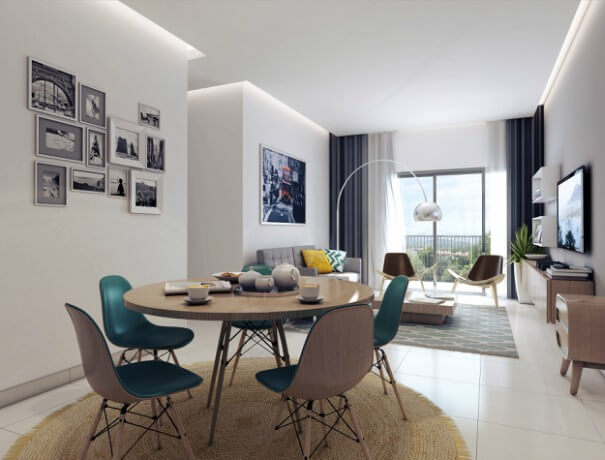 Boutique apartments and townhouses offering eco-friendly spaces next to a forest reserve
BUKIT JELUTONG, 8 March 2018 – Rimbun Sanctuary, Sime Darby Property's first development of boutique apartments and townhouses in the award-winning Bukit Jelutong Township will be having its exclusive launch this Saturday, 10 March 2018 at the Rimbun Sanctuary Show Unit from 5pm – 9pm.
Members of the public will get a first-hand experience and discover the wonders of living close to nature in this modern-day sanctuary, which redefines the living experience in Greater Kuala Lumpur. Sime Darby Property sales representatives will be on hand to assist with any enquiries.
The development comprises 68 units of apartments with a built up area from 900 sq ft to 1,100 sq ft (with dedicated units for disabled residents on the Ground Floor) and 40 units of townhouses with a built up area from 1,500 sq ft to 2,200 sq ft, making it an exclusive low-density development. Offering freehold ownership, prices start from RM677,888 for the Rimbun Sanctuary Apartments and RM1,125,888 for the Rimbun Sanctuary Townhouses (before Bumiputera discount).
The 5.42-acre Rimbun Sanctuary caters to first-time home owners – singles and young families – as well as retirees or couples who want smaller, more exclusive and private spaces with the convenience of 24-hour surveillance and amenities. The development also offers a private clubhouse and facilities such as a jogging track, playground, infinity pool and gym, as well as a BBQ area for its residents.
Rimbun Sanctuary sits next to a forest reserve and is enhanced by 3-tier security features. It is a modern-day sanctuary located away from the township's mainstream activities.
Sime Darby Property General Manager, Appollo Leong said, "We are proud to showcase Rimbun Sanctuary – a modern-day low-density sanctuary located away from the hustle and bustle of city life, where residents can experience and appreciate the vast amount of green spaces provided. Our Bukit Jelutong Township was envisioned as a township resplendent with parks, gardens and green open spaces for residents to enjoy, and Rimbun Sanctuary fits perfectly with the overall concept of this self-contained township."
"Our focus to develop sustainable townships with vibrant communities for future generations is evident through matured townships such as Bukit Jelutong."
Today, it is one of the most sought-after addresses in Greater Kuala Lumpur, spread over 2,200 acres of prime freehold land. Bukit Jelutong is a township that has formed close knit neighbourhoods, with amenities and public spaces that are accessible and inviting. The result is a low density township surrounded by lush greeneries and wider streets which reduces congestion, preserving the peace and harmony of its community. This promotes interaction among the residents of Bukit Jelutong and has resulted in an active Bukit Jelutong Resident's Association.
Bukit Jelutong is strategically located between popular suburbs within the Klang Valley such as Subang Jaya and Shah Alam, and is well-served by an excellent road network. It is easily accessible via the North Klang Valley Expressway (NKVE), the Guthrie Corridor Expressway (GCE), the Federal Highway and the North–South Expressway Central Link (ELITE).
For more information on Rimbun Sanctuary's exclusive launch, kindly contact Sime Darby Property at 03-7844 8486 or visit www.simedarbyproperty.com/event/rimbun-sanctuary-launch.
Updates on Sime Darby Property activities and developments can be found on simedarbyproperty.com, Facebook (facebook.com/SimeDarbyProperty), Instagram (instagram.com/SimeDarbyProperty) and the Sime Darby Property Mobile App (available for download via the App Store and Google Play).
***ENDS***
About Sime Darby Property Berhad
Sime Darby Property is Malaysia's largest property developer in terms of land bank with 20,743 acres of remaining developable land as at 31 December 2017. On the back of a successful 45-year track record of developing sustainable communities, Sime Darby Property has to date built 23 active townships/developments with a global reach that encompasses assets and operations across the Asia Pacific region and the United Kingdom. In the UK, as part of a Malaysian consortium, Sime Darby Property is the developer of the iconic Battersea Power Station project in central London.
Sime Darby Property is a multiple award-winning property groups with numerous local and international accolades. It is the first Malaysian property developer to be awarded the International FIABCI Prix d'Excellence Awards twice for its Subang Jaya and UEP Subang Jaya townships. The company bagged its 8th consecutive Gold at the Putra Brand Awards 2017 and its 5th consecutive Top 10 Developers Awards at the BCI Asia 2015. Sime Darby Property has also been recognised as among the top developers in Malaysia in the annual The Edge Top Property Developers Awards, a recognition which the company consistently receives since 2009.
The company has a market capitalisation of RM9.39 billion as at 7 March 2018.
For more information, log on to www.simedarbyproperty.com
MEDIA CONTACT:
Ahmad Shahriman Johari
Head, Corporate Communications
Sime Darby Property Berhad
E-mail: shahriman.johari@simedarby.com
Mobile: 019 – 333 8320