Sime Darby Property Ushers in the Year of the Earth Dog with its 'Yin Xiin Xhun' Chinese New Year Promotion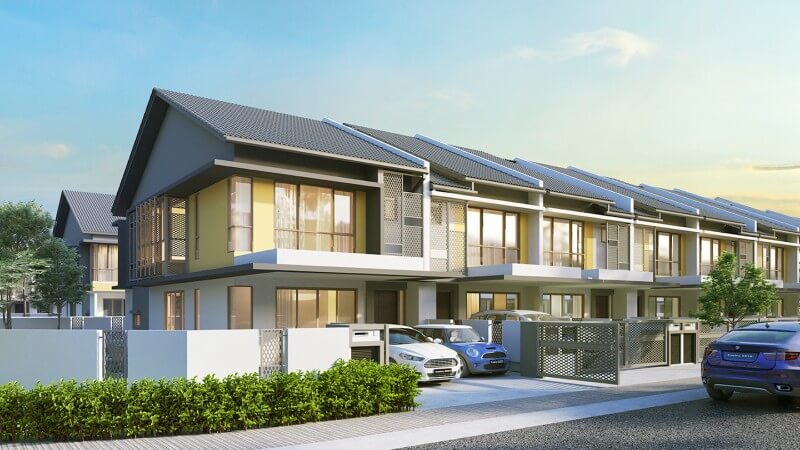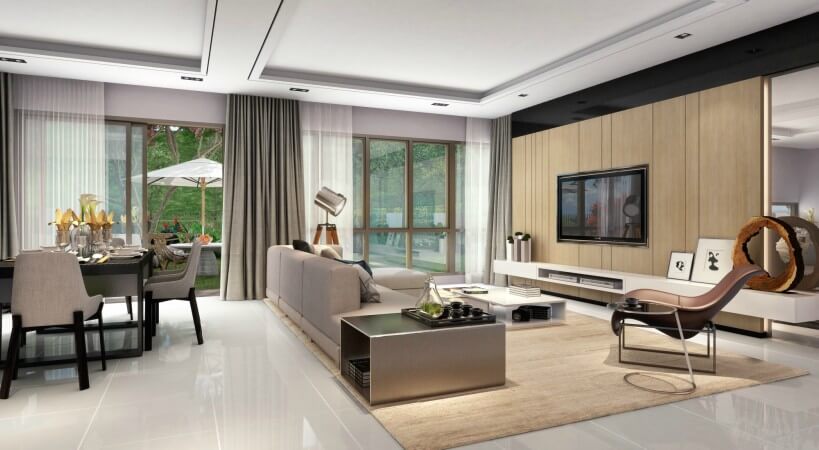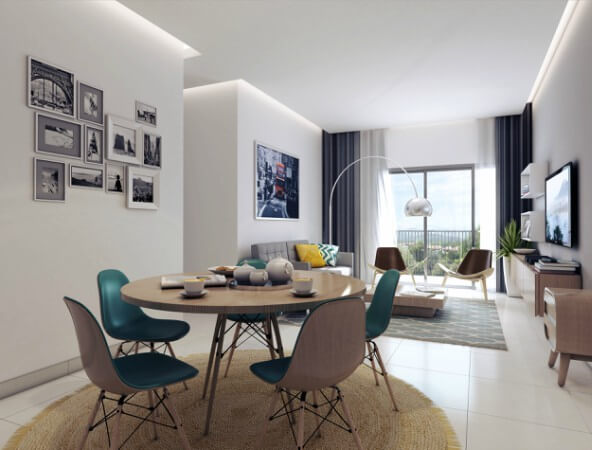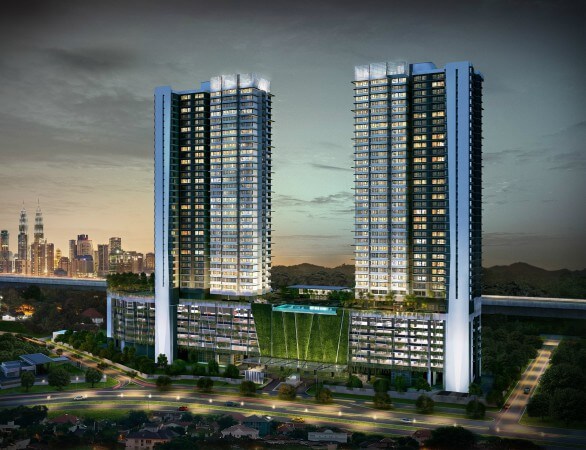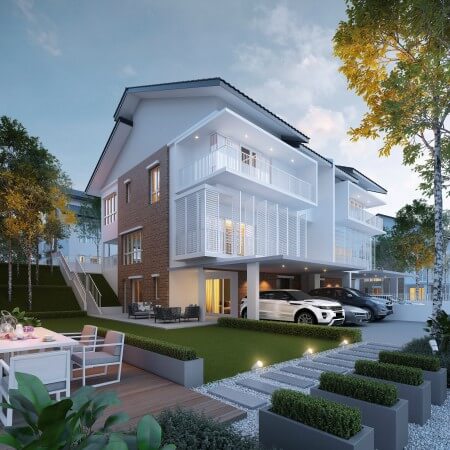 Special rebates along with introducer rewards for selected properties
ARA DAMANSARA, 6 February 2018 – To celebrate the Chinese New Year, Sime Darby Property is ushering in the Year of the Earth Dog with a special promotion for all its valued customers.
Themed 'Yin Xiin Xhun' which means to welcome the new spring and new beginnings with open arms, Sime Darby Property's Chinese New Year Promotion entitles customers who purchase selected properties to a rebate of up to 8%*, along with easy home ownership*, booking fees from as low as RM5,000* and introducer rewards of up to RM38,000* via the "refer & earn" programme. The special promotion is applicable from now until 31st March 2018.
Sime Darby Property Group Managing Director Amrin Awaluddin said, "We are delighted to offer this special promotion to all our trusted customers this Chinese New Year with the theme of "Yin Xiin Xhun", a greeting for better fortune ahead. All Sime Darby Property developments are unique and designed to offer different lifestyles, facilities and price range, catering to the diverse needs and expectations of our customers. We hope that with this special promotion covering over 1,500 residential units across our various townships, not only are we able to bring joy and happiness to our customers during this auspicious festive period, but provide first time homebuyers a chance to own a home."
Selected properties for this promotion comprise a wide range from Sime Darby Property's sought after townships such as Bukit Jelutong, City of Elmina, Ara Damansara, ALYA KL, Bandar Bukit Raja, KL East, Melawati, Putra Heights, and Saujana Impian, as well as those outside the Klang Valley such as Bandar Universiti Pagoh, Bandar Ainsdale, Chemara Hills, Nilai Impian and Planters' Haven.
The 5.42-acre Rimbun Sanctuary in the matured township of Bukit Jelutong comprises apartments and townhouses, and caters to first-time home owners – singles and young families – as well as retirees or couples who want smaller, more exclusive and private spaces with the convenience of 24-hour surveillance and amenities. Rimbun Sanctuary sits next to a forest reserve and is enhanced by 3-tier security features. It is a modern-day sanctuary located away from the township's mainstream activities.
Elmina Valley Phase 3 sits at the main gateway to the City of Elmina, a 5,000-acre themed township, on the higher grounds of Elmina Valley adjacent to the Elmina River, and is designed with cul-de-sacs for a safe and pedestrian friendly environment. Homes at Elmina Valley Phase 3 are fitted with sustainability and wellness features, such as the usage of rockwool, an insulation material for thermal comfort and provides pleasant interior temperature.
Casira 1 Double-Storey Terrace Homes in the integrated and self-contained township of Bandar Bukit Raja (BBR), Klang takes a modernist approach to its homes. Casira 1 is designed not just to impress, but keeps functionality in mind with large windows providing the opportunity for breath-taking views and sufficient ventilation. A single entry and exit point promoting better security and safety for the community for each of its housing areas is an enhanced feature of BBR.
SERINI Melawati is Melawati's tallest high-rise residential offering featuring two 38-storey lifestyle towers with arguably the best views in Melawati, located less than 1km from the 10-storey Melawati Mall. SERINI Melawati is more than just a home; it is an extension of a modern and contemporary urban lifestyle connected to the beautiful greens in and around Melawati, a 900-acre township located less than 15km from KLCC.
Siphonia Superlink Homes in Chemara Hills, an exclusive 43.68 acre hilltop development strategically located in Seremban, are designed to create spacious living areas that maximise natural light. Siphonia 2 is an exclusive residential commune of Superlink homes adjacent to the Chemara Hills central park, located close to commercial amenities.
Sime Darby Property townships offer more than just homes – the townships are built to complement diverse lifestyles , in addition to the luxury of good location, design, township planning, innovation, security, accessibility to major highways, natural surroundings and facilities.
"Our goal at Sime Darby Property is to be a company which remains relevant to the needs and expectations of our customers – they are our priority and our focus. Thus, we strive to provide our customers with not just four walls, but to develop communities, neighbourhoods and homes with great emotional attachment," Amrin concluded.
Selected Sime Darby Property townships will also be hosting their respective Chinese New Year Open Houses, where Sime Darby Property's limited edition Ang Pows will be given to guests. Additionally, the first 500 buyers who purchase any Sime Darby Property during this Chinese New Year period will receive a limited edition Sime Darby Property Gift Box, curated especially for this auspicious festive period.
For more information on Sime Darby Property's Chinese New Year promotion and open houses, kindly contact 1800-88-1118 or visit facebook.com/SimeDarbyProperty.
Updates on Sime Darby Property activities and developments can be found on simedarbyproperty.com, Facebook (facebook.com/SimeDarbyProperty), Instagram (instagram.com/SimeDarbyProperty) and the Sime Darby Property Mobile App (available for download via the App Store and Google Play).
*Terms and conditions apply.
***ENDS***
About Sime Darby Property Berhad
On the back of a successful 45-year track record of developing sustainable communities, Sime Darby Property has to date built 23 active townships/developments with a global reach that encompasses assets and operations across the Asia Pacific region and the United Kingdom. In the UK, as part of a Malaysian consortium, Sime Darby Property is the developer of the iconic Battersea Power Station project in central London.
Sime Darby Property is a multiple award-winning property group with numerous local and international accolades. It is the first Malaysian property developer to be awarded the International FIABCI Prix d'Excellence Awards twice for its Subang Jaya and UEP Subang Jaya townships. The company bagged its 8th consecutive Gold at the Putra Brand Awards 2017 and its 5th consecutive Top 10 Developers Awards at the BCI Asia 2015. Sime Darby Property has also been recognised as among the top developers in Malaysia in the annual The Edge Top Property Developers Awards, a recognition which the company consistently receives since 2009.
For more information, log on to www.simedarbyproperty.com
MEDIA CONTACT:
Ahmad Shahriman Johari
Head, Corporate Communications
Sime Darby Property Berhad
E-mail: shahriman.johari@simedarby.com
Mobile: 019 – 333 8320