PRESS RELEASE
Read up on latest announcements & published news.
Sime Darby Property's Elmina Green phase 1 gets 70% take up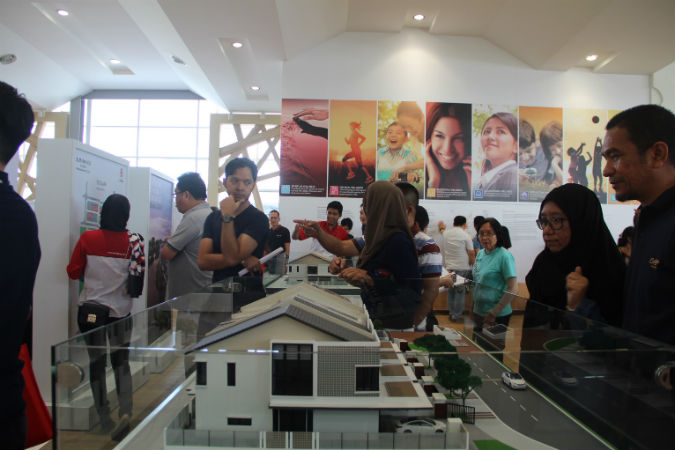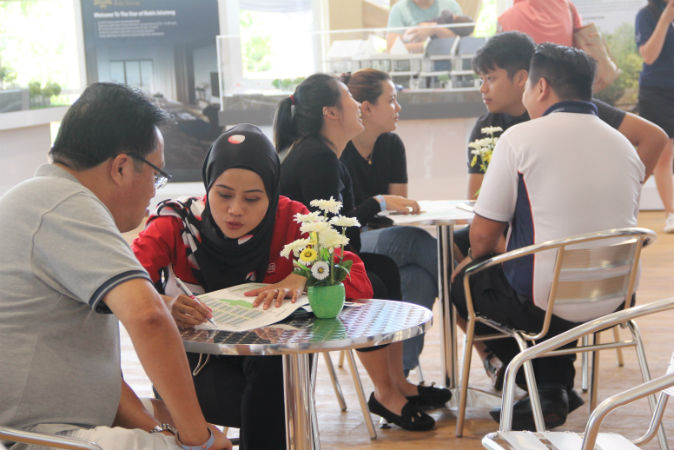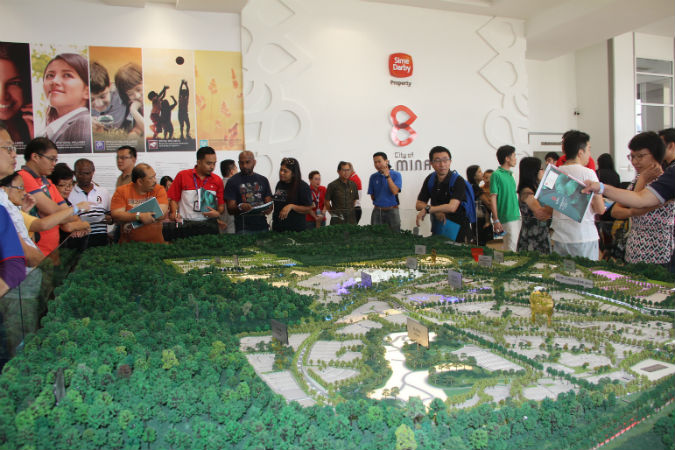 ARA DAMANSARA, 17 October 2017 -Sime Darby Property achieved a strong 70% take-up rate for the first phase of Elmina Green, launched recently on 14 October 2017.
A total of 131 out of 187 units offered for sale were taken up by eager purchasers upon Elmina Green's phase 1 launch. The units were snapped up within 2 days, reflecting strong demand for residential units at the award-winning City of Elmina.
Elmina Green phase 1 homes consists 20' x 70' double storey terrace homes, with a built up area from 2,001 sq ft and above. An open-plan floor layout combines living, dining and kitchen areas to optimise space and ease of movement, an ideal home for multigenerational living.
Sime Darby Property General Manager, Appollo Leong
said, "We are pleased that the first phase of Elmina Green residential units is well received by the public. We thank our customers for their confidence in Sime Darby Property's products and the potential of our developments in the City of Elmina.
"The success of Elmina Green phase 1 reprises the success of other developments in the township such as our earlier four phases of Elmina Valley homes which received overwhelming response, signifying strong demand for reasonably priced residential products at the City of Elmina."
Limited numbers of Elmina Green phase 1 units are still available for purchase. The homes offer freehold ownership and are priced from RM683,888 before Bumiputera discount (7%) and early signing rebate (5%). Completion of the development is slated for October 2019.
For enquiries, the public are welcomed to get in touch with Sime Darby Property at 03-78312253. More information on Elmina Green can also be obtained by downloading the sales brochure at simedarbyproperty.com.
Elmina Green phase 1 homes are fitted with various sustainability and wellness features such as stone wool insulation to provide pleasant interior temperature and large windows for natural light and better air ventilation. Low volatile organic compound (VOC) paint is used, to eradicate the release of toxic materials and other chemicals into the environment.
Security grilles are pre-installed with the home and designed to blend in with the home's overall architecture. For added protection, a basic home alarm system is also included.
Residents will enjoy access to an expansive 21-acre lake park and 5 acres of communal green space, for recreational and social activities. The development is also linked to jogging and cycling tracks and designed with cul-de-sacs for a safe and pedestrian-friendly environment.
Elmina Green phase 1 is strategically located at the centre of the Guthrie corridor, in the vicinity of matured townships such as Damansara, Klang, Subang Jaya and Shah Alam. Surrounding amenities include public and private schools, hospitals, retail and recreational facilities.
The City of Elmina includes townships of Denai Alam, Bukit Subang, Elmina East and Elmina West. Located along the Guthrie Corridor Expressway, the City of Elmina offers seamless inter-connectivity and accessibility.
Among City of Elmina's features are the 300-acre Elmina Central Park and 90 kilometres cycling and jogging track; one of the longest tracks in the country.
Updates on Sime Darby Property activities and developments can be found on simedarbyproperty.com, Facebook (facebook.com/SimeDarbyProperty), Instagram (instagram.com/SimeDarbyProperty) and the Sime Darby Property Mobile App (available for download via the App Store and Google Play)..
MEDIA CONTACT:
Ahmad Shahriman Johari
Head, Corporate Communications
Sime Darby Property Berhad
E-mail: shahriman.johari@simedarby.com
Mobile: 019 – 333 8320