Putra Heights Mosque a Welcome Addition for the Community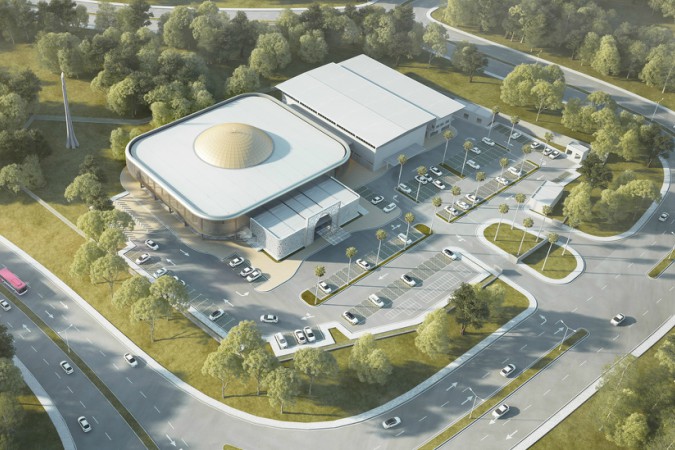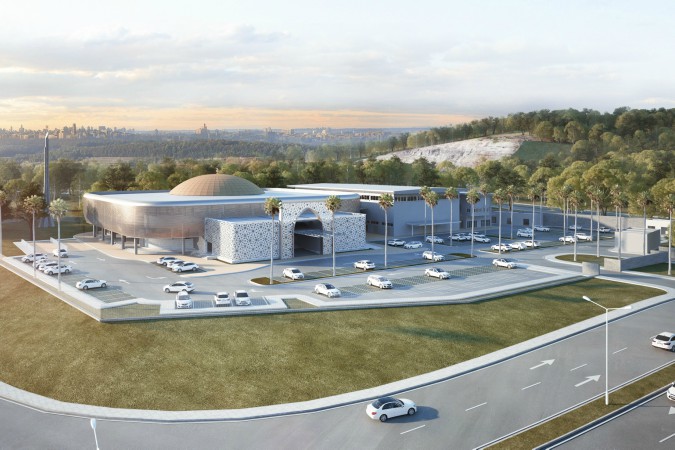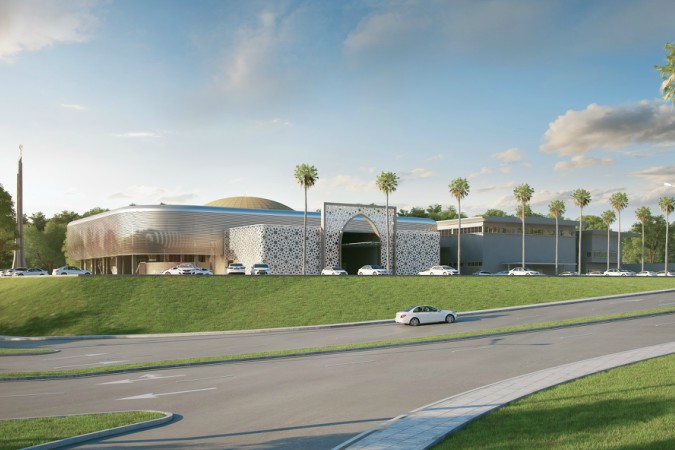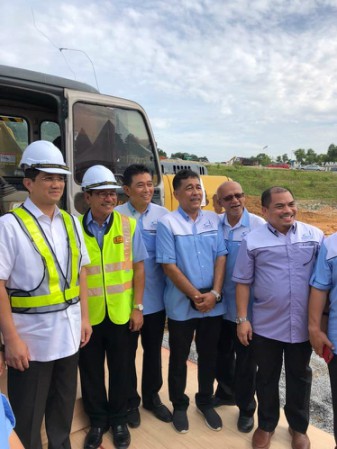 An ideal space for religious and community development activities in Putra Heights
PUTRA HEIGHTS, 8 December 2017 – Putra Heights, an exclusive residential sanctuary by Sime Darby Property Berhad, is welcoming a new addition to its township – the Putra Heights Mosque.
A groundbreaking ceremony was held recently at the project site, attended by Selangor Menteri Besar Dato' Seri Mohamed Azmin Ali, Sime Darby Property Managing Director Dato' Sri Amrin Awaluddin, representatives from the Selangor Islamic Religious Department (JAIS), Jabatan Kerja Raya (JKR) Selangor, the mosque community and residents alike.
Sitting on 4.496 acres of land, the 2-storey Putra Heights Mosque can accommodate approximately 2,550 persons on the ground floor and 1,460 persons on the first floor. Targeted to be completed by May 2020, the mosque is located on Persiaran Putra Indah which is opposite from the Putra Heights LRT Station.
Sime Darby Property Managing Director Dato' Sri Amrin Awaluddin said, "We are extremely delighted that a new mosque is being built in our Putra Heights township. The Mosque is a crucial cornerstone for the community of Putra Heights and an ideal location for religious practices and education, family and youth development as well as other community-related activities."
Besides the main air-conditioned praying hall, other spaces within the Putra Heights Mosque include the male and female internal ablution area, a meeting room, wedding preparatory room, imam's office, pantry, classrooms, as well as a multipurpose building and hall within the vicinity of the mosque. The mosque will be developed through assistance and involvement from the state government, federal government, local agencies and the local community.
Launched in 1999 by Sime UEP Properties, Putra Heights is a fully developed and self-contained township situated in a prime location close to educational institutions, hypermarkets and commercial properties, with good access to major highways and transportation hubs, providing ample amenities for its community.
In March this year, Sime Darby Property launched the Harmoni 1 affordable homes in Putra Heights, a development under the Rumah Selangorku housing scheme by the Selangor State Government. The Harmoni 1 affordable homes will comprise four apartment blocks housing 1,700 units of type C1 (800 sq ft) and type D (1,000 sq ft) homes, with a selling price between RM170,000 and RM270,000.
Sime Darby Property is committed towards such efforts as the company strives to develop affordable housing for families to acquire a comfortable living space. The launch of Harmoni 1 in Putra Heights reflects Sime Darby Property's continuous commitment to the nation in developing affordable housing to fulfil the demands of customers with medium to low household incomes.
Future launches in Putra Heights include 15 units of bungalows as well as Northwoods, 72 units of low-rise and low-density condominiums, both located in The Glades, a gated and guarded mixed residential award-winning development by Sime Darby Property designed for modern lifestyle within an 'intimate parklands' setting, offering sustainable, eco-friendly living.
The Glades offers a wide range of smart features such as centralised water filtration, fibre-to-the-home infrastructure for high speed internet broadband connectivity, IP Intercom, video IP phones, integrated home automation, liquified petroleum gas and centralised monitoring. It is also the first ever township which enables common household waste to be disposed via designated chutes through the automated waste system. The process promotes a more efficient way to dispose household waste as it transports them through a vacuum system in underground tunnels all the way to a collection station, hence effectively eliminate the need for garbage trucks.
Updates on Sime Darby Property activities and developments can be found on simedarbyproperty.com, Facebook (facebook.com/SimeDarbyProperty), Instagram (instagram.com/SimeDarbyProperty) and the Sime Darby Property Mobile App (available for download via the App Store and Google Play).
About Sime Darby Property Berhad
On the back of a successful 40-year track record of developing sustainable communities, Sime Darby Property has to date built 23 active townships/developments with a global reach that encompasses assets and operations across the Asia Pacific region and the United Kingdom. In the UK, as part of a Malaysian consortium, Sime Darby Property is the developer of the iconic Battersea Power Station project in central London.
Sime Darby Property is a multiple award-winning property group with numerous local and international accolades. It is the first Malaysian property developer to be awarded the International FIABCI Prixd'Excellence Awards twice for its Subang Jaya and UEP Subang Jaya townships. The company bagged its 8th consecutive Gold at the Putra Brand Awards 2017 and its 5th consecutive Top 10 Developers Awards at the BCI Asia 2015. Sime Darby Property has also been recognised as among the top developers in Malaysia in the annual The Edge Top Property Developers Awards, a recognition which the company consistently receives since 2009.
For more information, log on to www.simedarbyproperty.com.
MEDIA CONTACT:
Ahmad Shahriman Johari
Head, Corporate Communications
Sime Darby Property Berhad
E-mail: shahriman.johari@simedarby.com
Mobile: 019 – 333 8320